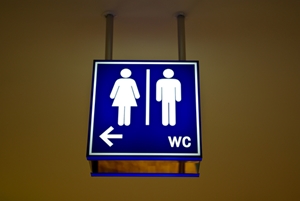 Understanding is critical within the aged care sector, especially to manage the significant upswing in population numbers. In many cases, it's necessary to take an alternative approach to understanding the sector in order to provide more effective care.
A gendered perspective can be useful, and it's something that will become a necessity in the near future.
Developing a gendered perspective
This type of approach, one that explores the life experiences of older women and men through a gendered perspective, can provide a better understanding of growing older as a complex process that affects everyone.
A report by the Lord Mayor's Charitable Foundation (LMCF) explained that a gendered view highlights important changes, as well as helping to reveal any inequalities. It's important to note that identifying these can prove difficult without looking at both male and female perspectives.
The LMCF study
This recent report explained that women's life experiences are different to men's, due to child-bearing and menopause
It also explained how it was necessary to encompass more than just gender when it comes to ageing. This is likely to prove important in the near future.
"To include women and men of different ethnic backgrounds in any analysis of ageing is not only a political act but good science because it is basic to understanding cultural values and constraints as well as social inequalities," the study explained.
"A gendered perspective ensures that what is gained is a multilayered understanding of diverse life courses between women and men of different ethnic backgrounds."
The LMCF study certainly offers food for thought for the aged care industry, and providers will increasingly need to take gender into account as part of ongoing management strategies.
What do you think are the biggest opportunities for success in the aged care industry today? Please contact us and let us know!