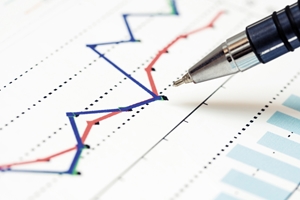 There's a growing demand for aged care in Australia, as life expectancy rates continue to climb and the population of people 65 and above swells.
The combination creates a unique challenge, as the number of workers per retired couple within the country shifts dramatically. Aged care providers need to understand the long-term effects of this population shift in order to keep up with care requirements.
This article will explore elderly population growth, the subsequent effects on workers and what this means for aged care.
Elderly population growth
The population of Australians over 65 stood at 1.58 million in 1984, compared to 15.6 million under 65. This year, the numbers stand at 3.45 million over 65 to 23.6 million under.
By 2044, the population will grow, bringing the number of people over 65 to 7.75 million, and 38.7 million under 65s.
These statistics were released earlier in the year by McCrindle, a forecast and strategy firm. However, how will these drastic population skews affect aged care?
What does this mean for aged care?
A substantial elderly population requires care, workers and facilities in place to ensure they're well looked after. This care also needs to extend to elderly sufferers of dementia and other diseases.
Of course, if the population is continuing to grow older who's actually going to provide the necessary care?
There's currently a declining ratio of workers per elderly couple, with 15 per couple in 1970 shrinking to 10 per couple in 2010. Looking ahead, this will sink even lower to five per couple in 2050.
With around 240,445 workers currently employed in the aged care sector, half of the workforce will be of retirement aged in just 15 years.
To address this issue, the industry will need to focus on growing the workforce now – key for the population shift. This means pushing training initiatives, and incentivising careers in the aged care sector.
This isn't an issue endemic to Australia, and it's actually occurring in countries across the globe. In the US, the Administration on Ageing estimates that 19 per cent of the population will be people aged over 65 by 2030, up from 12.4 per cent in 2000.
In the UK, the House of Commons Library Research estimates that the current 10 million people in the UK over 65 will hit 19 million in 2050.
It's now time to begin thinking about this gradual shift, and focusing on management strategies to ensure the necessary care can be delivered to the population.