The IoT and the age of connected care
February 18, 2016 | Technology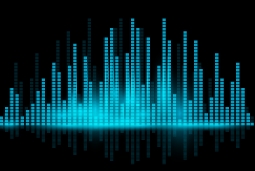 The connected age, where everything from toasters to light bulbs are interlinked and able to transmit data, is now a reality.
Businesses in every sector, as well as consumers at home, can receive information from nearly any device or sensor. With light bulbs transmitting their expected operating lifetime to a network, for example, staff can easily plan when to purchase replacement bulbs.
It's a concept known as the internet of things (IoT), and according to Gartner is defined as a network of physical objects that contain embedded technology. Using this tech, the objects communicate information about their environment or internal state. It's pretty easy to see how the IoT is applicable to aged care – an industry that's growing at an alarming rate and one where providers need to differentiate themselves from the competition with more effective care.
Evolving aged care
An internet of things research study from HP released in 2015 noted that few technologies have been able to achieve the same impact as the IoT. The study explained that it has created new value pools and changed lives – something few other technologies can claim.
In aged care, IoT implementations could revolutionise facilities in a number of ways.
Patient care
Beyond just being able to see when light bulbs are about to fail, connected technologies can improve care in a number of ways. For example, smarter thermostats can better control temperature in the rooms of each resident, lock exterior doors at night for security and actively light up particular areas of facilities based on where residents are.
Connected technologies can improve care in a number of ways.
Running costs
This is where the IoT benefits a number of industries: preventative maintenance. Instead of needing to wait for systems to fail, whether they're computers or even a backup power generator onsite, sensors can tell staff detailed information around the clock. This means facilities never need to wait for repairs or deal with the fall out of a power failure.
Personalisation of care
According to Dupress, the IoT could prove particularly useful when it comes to personalisation of care. In healthcare, the organisation noted that apps could be created to guide patients though their care plans. In aged care, similar apps could show consumers the different packages available along with various financial options.
The IoT is powerful, and it's time aged care providers start thinking about how it could prove useful to operations.
To learn more about taking advantage of new technologies for aged care, including those related financial sustainability, reach out to Mirus Australia to learn more.