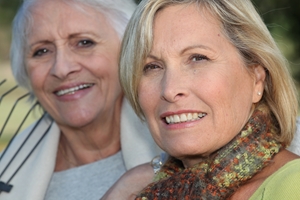 The aged care sector will require a skilled workforce to grow sustainably throughout the next few years, as greater numbers of elderly Australians enter residential care.
While the need for these new staff is certainly understood by providers, it's important to consider what actions are being undertaken. The Australian government is taking the lead here, with the proposed development of what's called the Industry Skills Fund, a $476 million endeavour.
If the fund is put in place, both the aged care sector and Australian industry as a whole will be better positioned to handle higher resident numbers.
What's the purpose?
The Industry Skills fund is being designed to roll out 200,000 targeted training places, along with the associated support services, over a period of four years. It's primarily being put in place to help the Australian workforce adapt to coming structural and technological changes.
Aged care will certainly stand to benefit from these targeted training places, but the wider economy will also see advantages as a result of implementation.
"The Australian government is committed to ensuring industry has the skilled workforce and operating environment it needs to boost the nation's productivity and increase its international competitiveness," a Business.gov release explained.
What activities are eligible under the fund?
A number of activities are available for businesses under this new fund, and these have been detailed below.
Training
Training will be critical for Australian businesses, preparing the workforce for future growth and challenges. The fund will provide support for businesses seeking to up-skill workforces, or address critical skills gaps.
A focus on training will ensure workforce capacity can be enhanced throughout the next few years.
Training development
As the aged sector grows, and new generations of Australians enter care, residents are certainly going to desire higher-care services. Providing these increased levels of care will require new skills, which in turn will likely necessitate new training solutions and products.
The Industry Skills Fund is being designed to address these concerns, by supporting the development of new training solutions.
The aged care sector is one that's set to be a centre of growth and development throughout the next few decades as larger numbers of older Australians opt for the security of residential care facilities.
Having a structured framework in place for developing the necessary workforce will be essential, as nurses and other carers will be critical for facilities.
What do you think are the biggest opportunities for success in the aged care industry today? Please contact us and let us know!