In today's competitive landscape driven by consumer choice, do you regularly compare your performance to your local competition? 
What are your priorities, and can you trust your own data?
There are many external factors to be considered and some providers are doing better than others.
We recently worked with a large not for profit organisation to validate some of the reasons for reduced conversion and occupancy. Each site provided feedback on the reasons they believe to be causing the reduced conversion rate and therefore low occupancy.
The team at Mirus Australia analysed the local competition to provide quantitative insight to prove/disprove their hypothesis for example: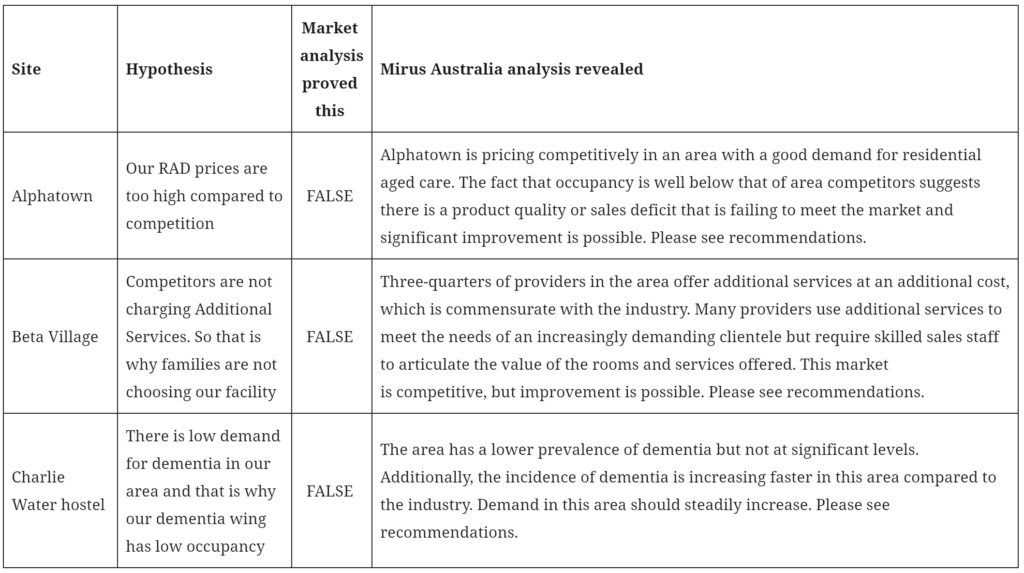 If you'd like an independent analysis to answer the burning questions you may have about your occupancy and the competition data, including recommendations, please get in touch with Natanya Full, Head of Admissions today
Natanya Full is Head of Mirus Admissions at Mirus Australia and with her team, she supports Mirus's clients in building their customer profile, with crystal clear visibility of pipeline and sales activities and focusing on marketing to attract and retain residents and service recipients via Mirus Admissions Companion.
Strength in numbers, Is the short answer. Please get in touch with us to find out more about Mirus Admissions or please connect with Nat via LinkedIn or take our free assessment to understand how future ready your organisation is?