Understanding financial sustainability and developing the right plan
May 6, 2014 | Aged Care Management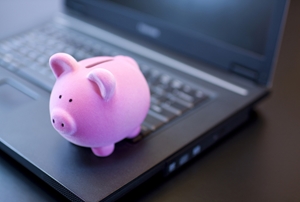 Aged care providers will need to begin making sound financial decisions in the near future, in order to develop financial sustainability and ensure profitability over the long term.
By doing so, a provider can guarantee that a facility is able to meet growing aged care resident numbers with relative ease, and little financial impact on facility operations.
The Aged Care Financing Authority (ACFA) reported that 70 per cent of Australian providers were profitable in 2011-12, with just 16 per cent having a negative EBITDA (Earnings before interest, taxes, depreciation, and amortisation).
What is financial sustainability?
Financial sustainability is essentially when an aged care facility is able to deliver all required services and care for residents, while still covering expenses and generating a profit. Developing sustainability can take a significant amount of time, and requires planning ahead.
For all aged care facilities, long term profitability should be placed higher on the agenda than short term gain. When it comes to making facility decisions, providers should focus on furthering long term goals.
What do aged care providers need to do?
Firstly, the correct aged care fees should be put in place in relation to the wider market. When planning this stage, providers will have to consider the level of service being delivered. As certain facilities offer extra services such as choice of meal and newspaper or magazine deliveries, providers will have to assess their own fees.
Sustainability needs to become the key consideration for aged care providers over the next few years, with a growing elderly population set to impact resident numbers.
As these numbers grow, it will be important for providers to ensure market costs are being used as a guideline for fees.
What do you think are the biggest opportunities for success in the aged care industry today? Please contact us and let us know!