Aeromedical operations critical for health sector
January 6, 2015 | Technology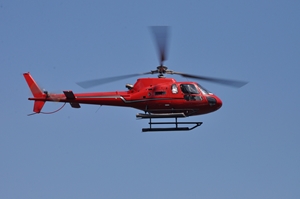 Australia is a massive country, with the population distributed among the townships and cities spread across the coastline and throughout the various farming communities.
There's certainly no skirting the fact that the population is also spread out – something that could pose an issue when it comes to providing medical care.
Thankfully, the various state governments are attuned to this demand by providing aeromedical services. These services make higher levels of health care far more accessible.
This will become increasingly necessary over the next few years.
The changing face of health care
Australia is witnessing a shift in population demographics, as the number of people over 65 continue to grow. A McCrindle report found that come 2024, 4.76 million of the country's 28.3 million citizens will be over the age of 65. This same year will also see five times as many over 85s as there were in 1984.
Such a substantial population change means health care will need to become even more capable, especially when it comes to reaching these people in remote areas.
This is where aeromedical services come in – services that are sure to be a vital part of the future health sector
Why are aeromedical services a necessity?
It's unrealistic to provide highly capable health care in every remote town and small community within Australia, but the ageing residents of these areas will require medical transportation and, on occasion, retrieval to a larger and more capable health facility.
What's the state of aeromedical services?
These services are well established throughout Australia, especially in Queensland (QLD) and New South Wales (NSW). EMQ Helicopter Rescue within QLD is designed to deal with a range of emergency situations including transferring patients between hospitals.
In NSW, the services have taken a step forward as Health Minister Jillian Skinner has announced a new initiative to create the state's largest medical helicopter network.
Basically, the idea is that NSW will be divided into two regions, to make aeromedical retrieval easier to manage.
Northern: Northern NSW Helicopter Rescue Service Pty Ltd will handle patient retrieval from bases in Lismore, Newcastle and Tamworth.
Southern: In the south, Toll Group will operate from Bankstown, Orange, Wollongong and Canberra.
"The signing of these contracts marks another milestone in the NSW government's reform of aeromedical services to ensure the delivery of safe, sustainable care to patients right across the state," Mrs Skinner explained.
Aeromedical services will continue to play a large role in Australia in the near future – especially through 2024 as population demographics shift.
What do you think are the biggest opportunities for success in the aged care industry today? Please contact us and let us know!