Commonwealth Home Support Programme set to bring care changes in July
January 6, 2015 | Aged Care Management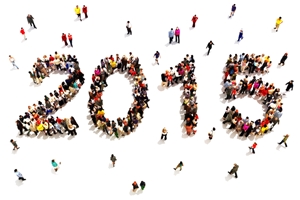 Home care is a critical part of the Australian aged care sector, providing necessary support for older Australians living outside of dedicated residential care facilities.
With an elderly population showing no sign of slowing growth at any point over the next few decades, it's going to be critical to more fully support these care locations.
At the end of 2014, the Australian government announced the transition to new Commonwealth Home Support Programme (CHSP) arrangements, set to begin on 1 July 2015.
This new endeavour consolidates four separate home support programmes funded by the Commonwealth into one streamlined effort.
The following programmes are being joined:
Day Therapy Centres
Assistance with Care and Housing for the Aged
National Respite for Carer Program
Commonwealth Home and Community Care
"The CHSP is one of several changes being made to help older people stay independent and in their own homes for longer. It will continue to support around 550,000 older people and their carers as the entry level of Australia's aged care system," the Assistant Minister for Social Services release explained.
The government also announced that two years of funding to the majority of service providers (under existing programmes set to create the CHSP) will mean facilities and their clients will have a degree of continuity.
Providers already being funded under existing programmes will continue to deliver services when the new CHSP comes into effect. People receiving care will see no change to the way their services are delivered.
The funding for CHSP in the 2015-16 period is set at around $1.7 billion, with growth set to continue over the next few years. This funding will be used to ensure the elderly have access to planned respite domestic assistance and prepared meals.
Looking ahead
Aged care is certainly going to see a substantial number of changes throughout 2015 and it's necessary for aged care providers to stay attuned to coming developments.
Focusing on future changes will place providers in a better position to both manage growth and continually supply a high level of care to residents.
Care standards will likely only continue to climb over the coming decades, thus compounding the necessity of focusing on quality care.
What do you think are the biggest opportunities for success in the aged care industry today? Please contact us and let us know!