Focusing on what matters: care and accountability in aged care
February 24, 2015 | Aged Care Management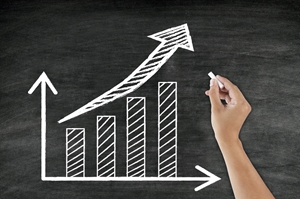 Elderly Australians are turning to aged care in increasing numbers, and residential care alone is now worth $14 billion in Australia.
As a result, the industry needs to start putting strategies in place to manage large numbers of residents and utilise the right tools to manage funding. However, industry body Leading Age Services Australia (LASA) has recently come forth about other key areas of focus: high quality care and accountability.
Meeting the needs of older Australians
In a new release, LASA has explained that the highest possible standards of care are important. This is certainly true, given that the sector will soon need to service a substantial portion of the elderly population.
"As the peak body for aged care providers, LASA's top priority is high quality care and services that not only meet the needs of older Australians but ensure they live well." said Patrick Reid, CEO of LASA.
"There is complexity in the delivery of any human service provision, but even more so when caring for our most vulnerable, older Australians."
LASA explained that funding isn't the only issue with regards to aged care – a fact that providers need to consider. Aged care requires providers to be accountable for any mistakes, with a focus on continual improvement.
"Our daily operation is an ongoing commitment to continuous improvement across age services."
Looking ahead
The organisation will continue to drive improvements over the next few years, along with other Australian industry bodies. These organisations will play a critical role in ensuring that older Australians receive the care they require.
"LASA is committed to working with stakeholders and government as the voice of industry to address what is simply a critical area of essential human services policy that requires a more constructive focus from policy makers."
With residents continuing to pour into facilities, there are a number of challenges facing the sector. An industry that's prepared to account for errors and is focused on continual improvement and a high level of care will be best for the older population.
What do you think are the biggest opportunities for success in the aged care industry today? Please contact us and let us know!