Running an aged care home can be hectic, despite what many may think. Any technology that helps staff and patients to operate and live in a safer, more efficient environment is welcomed. Recently, Aalto University in Espoo, Finland has developed sensor flooring which was was recently installed by aged care provider, Benetas.
A step in the right direction
Aaron Wyllie, the project manager from the Benetas research department, said that technology works in similar ways to that of touch-screen technology, picking up on the electric currents that pass through the floor.
"In terms of what it looks like, it's similar to what you'd have in an iPad touch screen, and it picks up the pressure from people moving or walking on the floor," said Mr. Wyllie – as reported by Aged Care Insite.
While having the ability to track someone's movements might seem to be freedom-limiting, it is the opposite, claims Dr. Sophie Mepham, innovation, policy and research manager at Benetas.
"International research suggests this technology could greatly assist with the reduction of injuries experienced by aged-care residents, while also giving them a sense of safety and freedom. It could also cut business costs dramatically, as frontline staff would be able to shift their focus to more proactive care, reducing time spent on routine checking," said Dr. Mepham.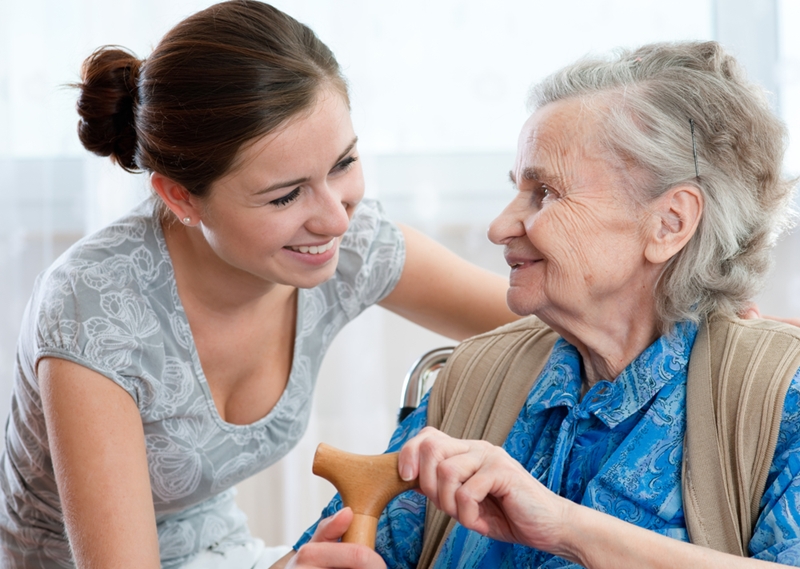 New ways of collecting information
The technology can reduce injury while also cutting down on costs incurred from injuries.  While the initial outlay for the technology could put some people off, up to $650,000 of the flooring costs for Benetas has been waived by the Australian distributor, Healthcare Lifting Specialists according to The Aged Care Institute.
The senor flooring is part of the Internet of Things (IOT)  – allowing the information to be collected and collated – so it can inform a whole number of things from designing safer spaces to gathering information on how and why falls are occurring.
Despite seeming high-tech, the floors have a practical function in helping avoid exacerbated injuries in the elderly or differently abled.
The senor floors work by using an electric field to let the sensor know when a person is standing on them, with limited areas of contact not being a problem, and then a wider area to suggest a problem. The sensors can be laid under any kind of flooring – including wood, tile, and carpet – so they are ideal for almost all scenarios.
For information on how your aged care facility can optimise its used of the Aged Care Funding Instrument (ACFI) to incorporate new, life-saving technologies, get in touch with Mirus today.