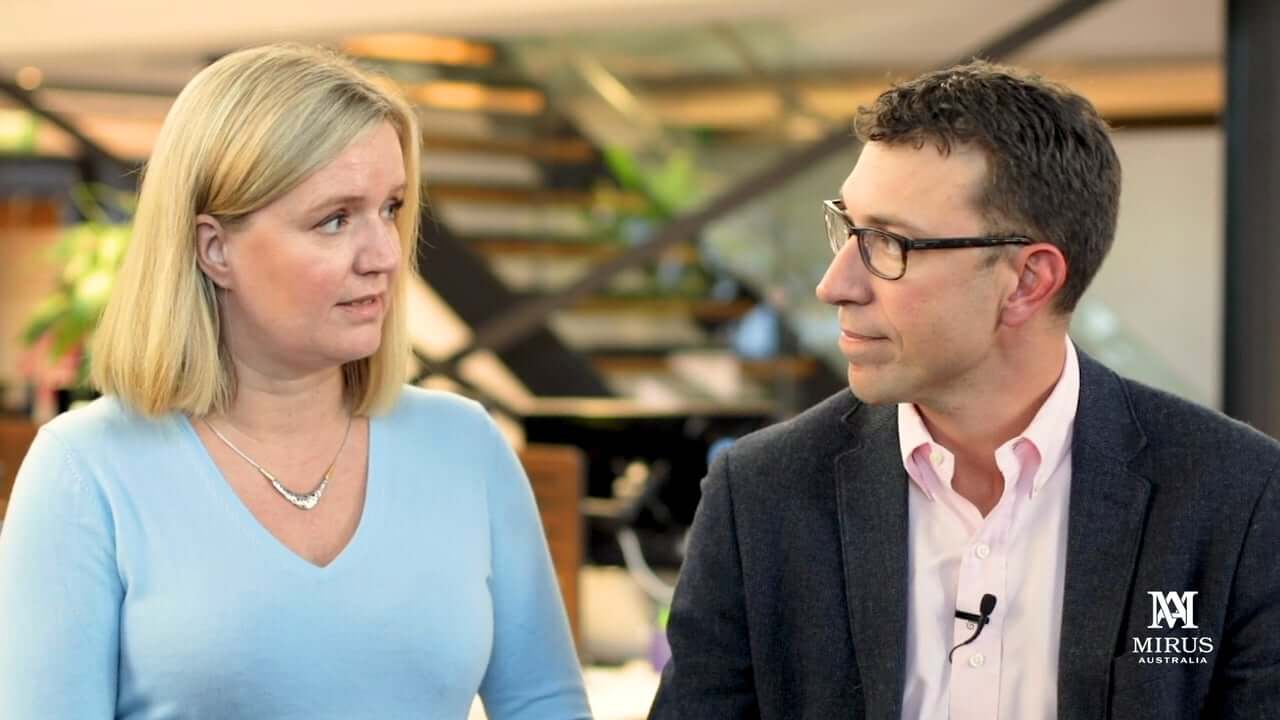 Mirus Industry Analysis or MIA is our monthly video + blog series that brings to you all figures and statistics related to the industry. The EOFY is fast approaching and the Medicare funding boost ends on June 30. For any support related to claims activity, please contact our team here. Please send us any questions you might have regarding the information on MIA here.
In case you prefer watching videos, please head over to this link.
 )
ADS & Occupancy 
The Average Daily Subsidy was up across the industry at $178; with the private operators leading at $187 and not-for-profits at $173. Whereas Occupancy was down on all 3 cohorts, with the not-for-profits at 92%, the private operators at 89% and the industry average is at 91%.  
(To read out latest blog on CRM click here written by our CRM product expert Natanya Full. To order a custom made accommodation pricing report for your facility that helps you in bench-marking your value with your competition, please click here.)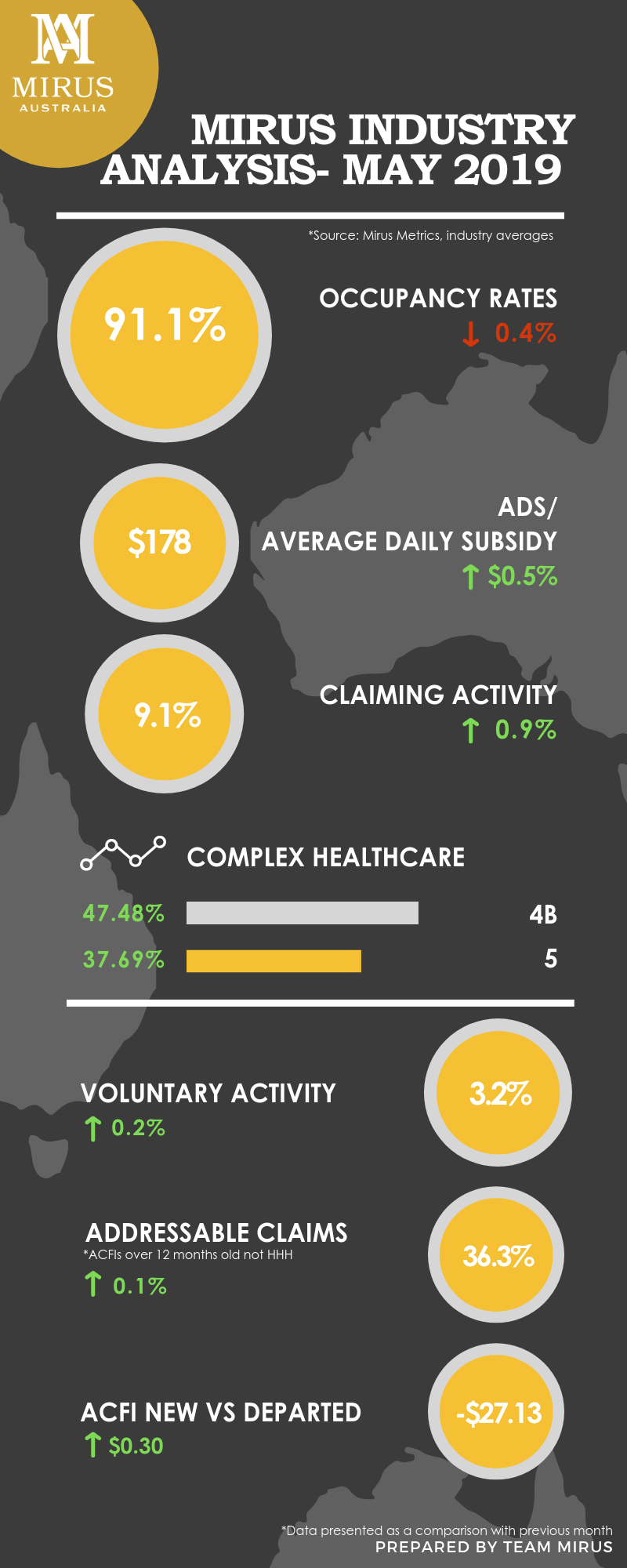 Claiming Activity 
There was an upward trend in claiming activities in May 2019. The industry average is at 9.1% (an increase of 1%)now with the private operators at a claiming activity of 10.2%. They are leading when compared to the not-for-profits who are currently only at 8.6%% activity which has increased by 1.2%.
Voluntary Claims 
The voluntary claiming activity or proactive claiming was up, the industry average being 3.2%. This suggested most of the mandatory claims were due to the 6 month re-dos on the existing major claims as well as the new admissions.
Addressable Claims 
The overall percentage of addressable ACFI Claims (older than 12 months not HHH indicating they are eligible for voluntary claiming), was also up in all 3 segments, with the industry average went up to 36.3%. The not-for-profits went down to 39.5% while the private operators went up to 28.6%. We've linked this data to the slight bump of the 6 month redos of the existing major claims.
Variance: New Vs Departed ACFI 
When we look at the average ACFI of new residents compared to departed, we calculate the variance of the ADS between these two segments. With growing occupancy numbers, we are noticing a widening of the variance, the industry average variance now at $27. The private operators are leading at $23.97 per day whereas for the not-for-profits, it is at $28.43.
For a benchmark level, the Mirus ACFI experts suggest a variance of $20 per day to be maintained as a good performance indicator for your facility. If you'd like to read more on ACFI optimisation, click here.
Complex Health Care Domain 
Within the complex health care domain, we've seen a steady increase in the 4B procedures, with the industry average is at 47.48%. The private operators are at 50.71% of all claims having a 4B claim attached to it within the medicare data. The continence 5 claims also increased, with the industry average at 37.5%. The private operators are at 44.5% and the not-for-profits are at 34.6% here.
Workforce Trends 
There were declining trends in both care and non-care hours during May 2019. Non-care hours were down by 2.74% (0.81 hours) and the care related hours decreased by 2.6% (2.39 hours). If we unpack the care related hours, the agency hours had a jump by 22.5% (0.06 hours), the AIN hours declined by 3% (1.65 hours) and the Allied Health hours dropped by 4.7% (0.13 hours).
This shows that there has been an increase in staff turnover over the last few months. In addition, it is the flu season and there is a high level of sickness around. Sara Golding, our workforce management expert suggests that the providers look at their rosters. The decrease in occupancy suggests there might be no need to go to agencies.
Watch out for the June edition of Australian Ageing Agenda where our Workforce team talks about their success story with one of our star clients using Mirus Works.
With the decline of occupancy throughout the industry, we urge providers to have a look at their CRM & see if it's working for them. Please use our CRM Self Diagnosis Tool for the same.
If you would like to get in touch with us please do so here.  
Drop in a topic request for our blogs here. 
See you next month!
-Team Mirus