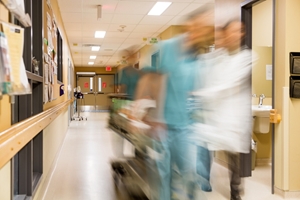 Dubbo Hospital developments are well underway, and the facility is now beginning to take shape. Health Minister Jillian Skinner and Member for Dubbo Troy Grant visited the hospital on July 24 to observe progress.
With a swelling population, larger and more fully-featured hospitals are going to become a necessity for many areas of the country. Dubbo Hospital will certainly form an essential part of NSW's medical capabilities.
"Today I share the community's excitement as this new clinical services building rises from the ground. The future has never looked brighter for Dubbo Hospital," said Jillian Skinner.
Currently, $91.3 million has been allocated to the development, and construction is progressing on schedule. Concrete pours are being put in place, and the formwork is being developed for the first and second floors.
"It was a privilege today to be taken inside the construction site to see first-hand how rapidly this project is taking shape," she said.
New clinical services within the hospital will be especially useful as the region grows, and include new operating theatres, a renal dialysis unit and a day-only ward for surgical services.
The renal dialysis unit should prove particularly useful for older Australians, such as those living within aged care facilities. Having further comprehensive health facilities will certainly be appreciated and utilised.
"It has taken the NSW Liberals & Nationals just three years to get where we are today. From the Golden Highway to the Mitchell Highway you can see the crane in the air and construction underway, delivering us the hospital we deserve," explained Troy Grant.
Construction will continue into next year, as the hospital takes shape. Stages one and two are the highest priority, and are thus expected to be completed first.
What do you think are the biggest opportunities for success in the aged care industry today? Please contact us and let us know!