Do you think just looking at the number of residents is sufficient in determining the care staff hours considering each resident has different level of care needs?
The 64 payment points designed to assess residents' nursing and health care needs acknowledges a wide range of resident care needs.
Other factors such as floor layout and whether facilities have the correct or sufficient equipment plays an important part in identifying the number of care staff required. For example, a facility may have a ceiling hoist that helps transfer residents in and out of the bed a lot quicker than a site with just a portable hoist. Care staff would need to spend time locating the equipment and even more time transporting it to the room for example if they are required to take a lift to reach another level of the building.
Since ACFI is a reflection of acuity, this methodology provides a solid baseline for the Mirus benchmarking + insights analysis collated from multiple providers. Our methodology is also aligned with another independent research and analysis organisation in the "REVIEW OF THE AGED CARE FUNDING INSTRUMENT REPORT 2017" to indicate the statistical significance in ACFI as a proxy for time that can better determine care hours required.
Our Workforce Diagnostics also compares the rostered hours with the industry average's staffing for our clients, who are traditionally more familiar with staffing ratios.
We conduct multiple interviews and surveys with key stakeholders to provide a holistic understanding of:
workforce organisational structure
people
processes
technology
floor layout as an example, which will help us prepare an optimised master roster and recommendations to our clients.
Want to find out more? Please get in touch with Joyce or for an overview on Workforce Diagnostic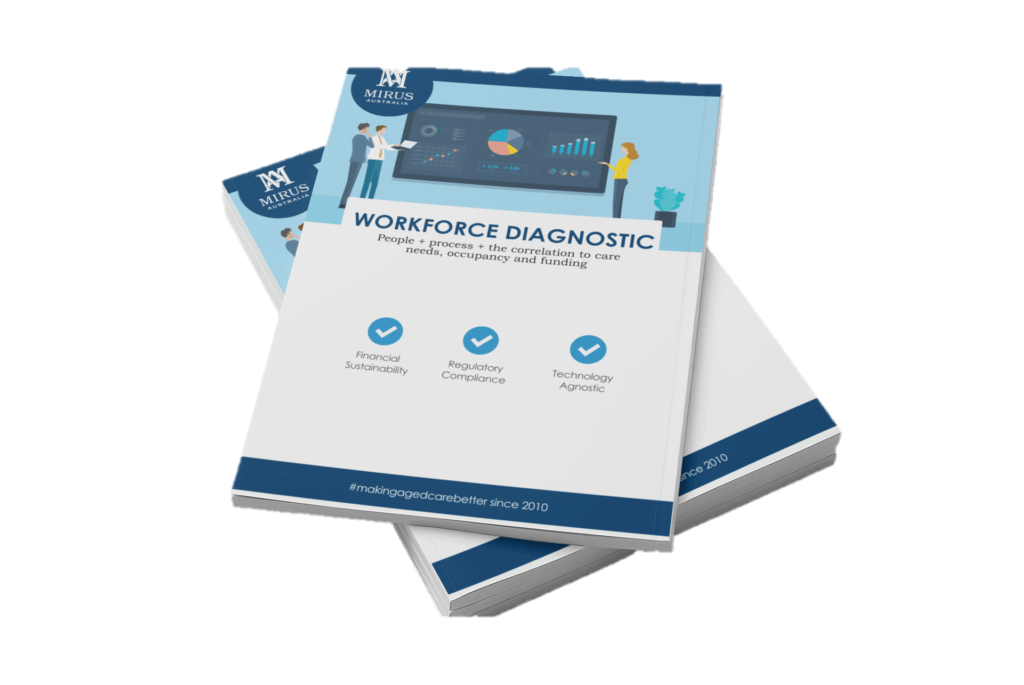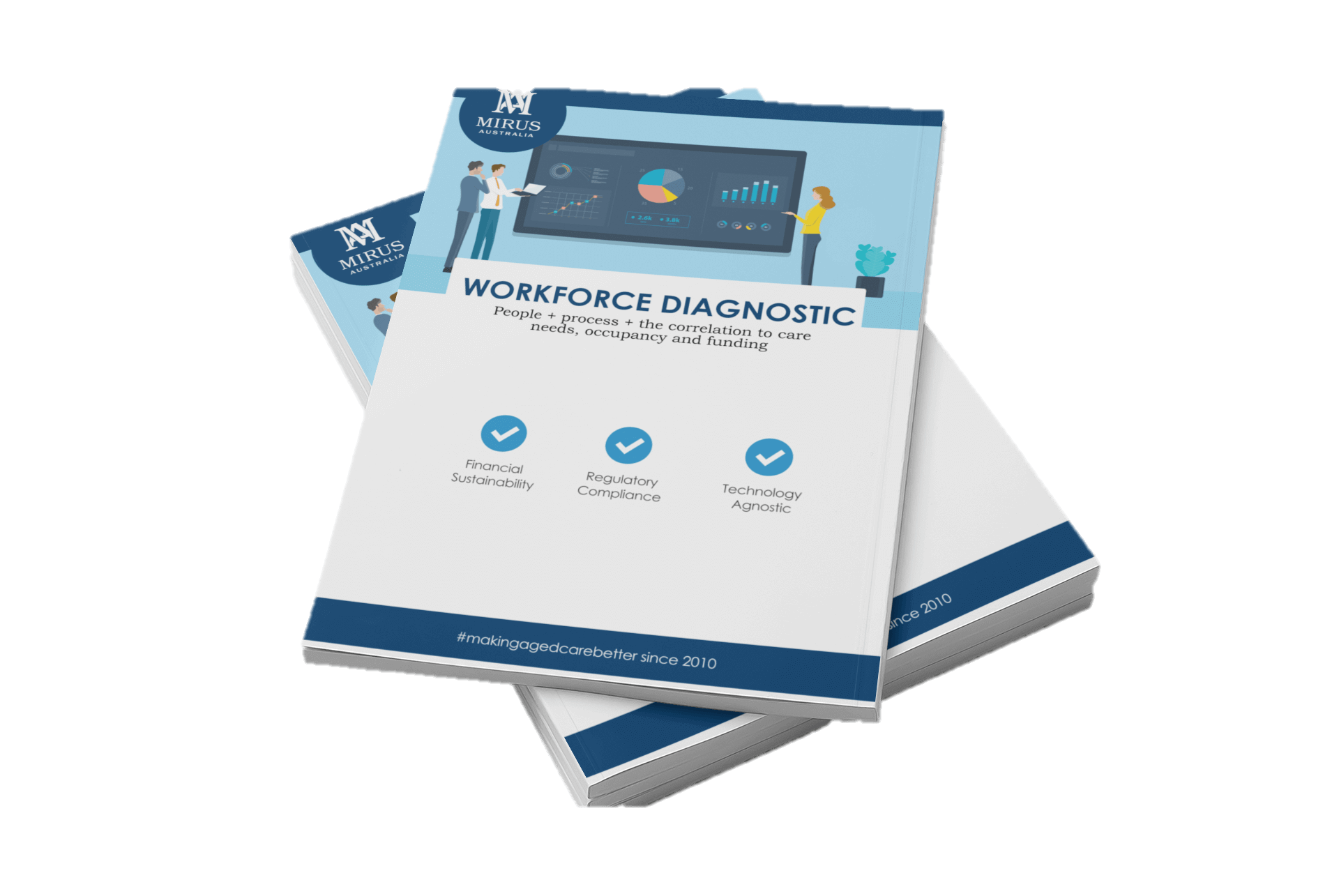 Joyce Boon is Manager, Workforce at Mirus Australia and with her team, they are optimising staff coverage to the care needs of a provider's residents, minimising the complexity of interpreting awards and integrating technology for improved financial sustainability in aged care.
Please get in touch with us to find out more about Mirus Works! or please connect with Joyce via LinkedIn