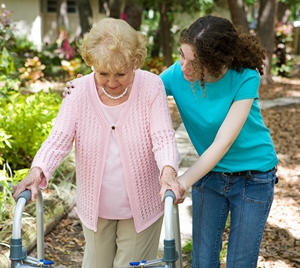 A new report has found that the National Disability Insurance Scheme (NDIS) is showing solid growth – a good sign for a critically required scheme.
The NDIS is an important endeavour for people with significant disabilities (along with their families and carers) within Australia, as it provides community linking along with individualised support.
As a result, it's also important for the aged care sector – and will only continue to grow in necessity as the population expands.
The new report from Assistant Minister for Social Services Mitch Fifield noted that 11,000 participants have support plans in place. In addition, $565.3 million has been allotted to Australian people with disabilities – to finance the tools and equipment needed to live independently.
It's certainly a significant achievement, especially for those living with permanent disabilities. Having support measures in place for such a large number of people is no easy task.
"That means that more than 11,000 Australians with disability and their families are now at the centre and in control of their entitlement, getting the support they need to pursue their own personal goals and improve their economic and social participation," Minister Fifield said.
In addition, there has been improvement in the NDIS agency performance against targets in a number of trial sites. The report noted that the Australian Capital Territory and Western Australia especially were areas of significant improvement.
There is still a way to go, however, as the scheme has yet to reach much of the country. Minister Fifield noted that negotiations have already begun to assess how other Australian states and territories would make the transition.
"I look forward to working with my state and territory counterparts as we lay down the framework through which the NDIS will be rolled out to people with disability in each jurisdiction."
What do you think are the biggest opportunities for success in the aged care industry today? Please contact us and let us know!