Video GP consultation trial now underway
August 26, 2014 | Technology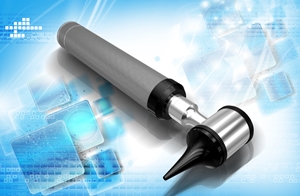 New technologies are often utilised in businesses to increase operating efficiencies and drive costs down. The aged care sector is now seeing some of these these developments in the form of a new video consultation system.
The Department of Health has rolled out a limited trial of video-based General Practitioner consultations, specifically designed for residents within aged care facilities.
The trial
The video technology is currently being deployed to residential aged care facilities across Australia, in a number of areas including rural, metropolitan and remote regions. It's primarily being designed to improved resident access to GP care.
Plans are currently in place for a four and a half year period, with trial coordinators located within the existing Medical Locals infrastructure. By using these already established coordinators, it's hoped that greater efficiency can be achieved.
How it works
While new technologies can often seem difficult to understand, this video system is actually quite simple. A video camera and speaker/microphone system is placed in the GP office and within the aged care facility. Residents are then able to make a call and speak face-to-face with a GP.
This eliminates the need for residents or medical staff to travel, as consultations can take place in separate locations.
The pricing structure is split into four sub-sections, with each based on issues discussed within the consultation and length of time.
Moving forward
The technology sector is constantly evolving, and it's a certainty that new devices and systems will have an impact on how aged care facilities are run in the near future.
These new systems have the potential to significantly overhaul facility operations, making communication more efficient between staff and with residents.
What do you think are the biggest opportunities for success in the aged care industry today? Please contact us and let us know!