2014 Aged Care Approvals Round shows massive demand for places
December 9, 2014 | Aged Care Management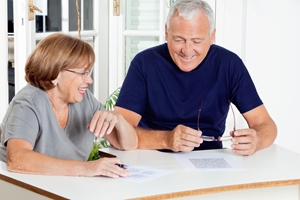 Even with 2014 drawing to a close, there are a substantial number of developments in the aged care sector.
Senator Mitch Fifield, the Assistant Minister for Social Services, announced the results of the 2014 Aged Care Approvals Round (ACAR) on 4 December 2014.
This competitive application process, which allows both current and prospective providers to apply for government-funded aged care places, is growing but could soon require reforms.
A spike in places
There has been substantial growth in ACAR since the last funding endeavour (2012-13), with the total number of new places climbing from 13,610 to 17,849 – certainly massive expansion in such a short period of time.
What's more, capital grant funding grew from $51 million to $103 million in 2012-13. This funding helps providers expand or improve their operations, or even build entirely new facilities.
While a spike in the number of places and capital funding certainly shows that aged care is growing, these results also showcase the need for ACAR reform.
Key statistics
AAA noted a number of interesting statistics with regards to the ACAR funding announcement, which have been detailed below.
136 providers across the country were allocated home care packages
18 providers were allocated 100 or more packages
Not-for-profit providers were allocated 85 per cent of all new packages
One provider in NSW received 331 packages across multiple planning regions
These numbers are high, but they're certainly not the peak. The aged care industry is set to see continued expansion in the near future, which in turn will mean a larger number of required places.
Reforms on the horizon
ACAR reform is set to be a focus of the sector in 2015, as it receives flak for discrepancies in place distribution. Essentially, ACAR allows over-supply in certain areas and under-supply in others.
Darragh O-Keeffe from Australian Ageing Agenda (AAA) outlined in a 5 December release that these issues, which have led to ACAR being called "cumbersome and inefficient", mean a new method is required.
CEO of Leading Age Services Australia Patrick Reid explained to AAA that the "process of allocation against demand needs urgent review", and LASA supports reforms to allow greater access and place distribution equity.
"[It] particularly [allows] a far more streamlined process to remove what is currently an arduous task for aged service providers," he said.
It's not currently known what a replacement process will involve, but it's only going to become more important over the next few years as the number of places grows.
Any replacement will need to be both more efficient and transparent, especially if growth is to be managed effectively.
What do you think are the biggest opportunities for success in the aged care industry today? Please contact us and let us know!