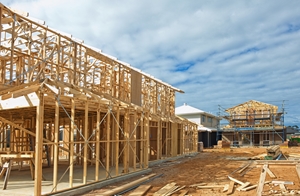 Along with a need for adequately trained staff, both low- and high-care facilities, and options for care, Australia needs appropriate housing options for older members of the population.
This isn't an issue that can be solved overnight, but it's one that needs consideration now, ahead of further accommodation demand.
Aged and Community Services Australia (ACSA) has come forth with a paper to detail the necessity of a strong housing strategy.
"Housing is essential to the safety and wellbeing of Australia's increasing ageing population,"
"The Position Paper is the result of research conducted by ACSA and extensive consultation with our members across Australia, who are significantly involved in providing accommodation solutions for older Australians."
As part of the paper, ACSA detailed key recommendations needed to ensure that housing remains viable over the long term.
Understanding the recommendations
ACSA is often at the forefront of issues in the aged care sector, providing useful solutions along with other industry bodies.
"Australia needs a single, coordinated approach by all levels of government to the issue of housing
affordability," the paper detailed.
"We need a vision for housing that is underpinned by strategies that address [underlying issues]."
The key points
A housing strategy: The first ACSA recommendation involves the development of a joint national housing strategy, one with a focus on affordability. ACSA calls for all three levels of government to create this plan.
Home equity release scheme: ACSA explains that a government-supported scheme with clear guidelines is needed, one that details exactly how much money can be drawn down and for what purpose.
Savings account scheme: The third recommendation calls for the commonwealth government to introduce an age pensioners saving account scheme. Once put in place, this would allow Australians to invest surplus from the sale of a home into an account scheme dedicated to their aged care and living costs.
This money would then be exempt from the asset and income test for the age pension, and certainly be helpful further down the line.
Consideration for seniors accommodation: In addition to the above, ACSA notes that the term 'seniors accommodation' should be included in relevant state and territory legislation in order to give the developments special consideration in planning.
Moving forward
This aged care accommodation paper will likely prove an invaluable point of reference for the sector over the course of this year – and likely over the next few years.
What do you think are the biggest opportunities for success in the aged care industry today? Please contact us and let us know!