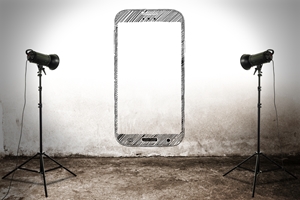 Communication within aged care facilities is rarely an easy task, especially given the need for staff to constantly attend to the needs of different residents, and the distances involved in larger facilities.
This issue is only likely to become more difficult as facilities continue to grow over the next few years with swelling resident numbers.
Moyne Health Services (MHS), a healthcare service provider in Victoria, may have found the solution with a brand new design for facility communications between residents and carers.
The new technology uses IBM Vocera Communications (A communications system designed for aged care) with the Nursecall system at the MHS Port Fairy facility. Through use, staff and residents can wirelessly communicate from anywhere on the campus without delay.
Staff simply wear a small badge around their neck or clipped on their shirt that allows them to answer calls, communicate with staff and patients and receive emails on a small screen if needed.
The system is activated by voice commands, so carers can simply say the residents name to initiate a call. Currently, it's being used to let residents know help is on the way if they dial out for assistance.
MHS corporate support services executive director Leigh Parker outlined the benefits of the system when speaking to The Standard. She explained that it has transformed how staff communicate with residents and administer care to both standard residents and acute-care patients.
"Residents absolutely love it and so do the staff – it has been an incredible improvement on the previous system," Mr Parker said.
There's no denying the benefits of such an efficient communications system, and it's likely Vocera will see further adoption in Australian aged care facilities following the massive success seen here.