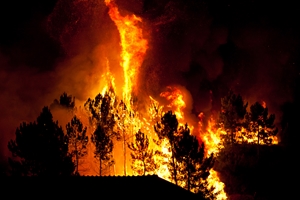 There's no denying bushfires and other natural disasters pose a risk to homes and businesses, but they can be especially hazardous to aged care facilities. As residents are often dependent on a high level of care from specialised staff and equipment, there can be no chance of a power cut when a nearby disaster fells powerlines.
To better prepare aged care facilities for these types of situation, the Victorian government is instituting a power security plan that aims to ensure elderly Australians remain safe during disasters.
The government plans to install a total of 300 back-up generators across facilities in Victoria, covering a total of 4,300 residents.
"We know how important reliable power is to residents and the staff of these facilities. These generators will ensure critical life support equipment, air conditioning and facility security keeps working during power disruptions," said Minister for Energy and Resources Russell Northe.
"[These will] significantly reduce any impact on residents and help build a safer Victoria."
He explained that the generators were designed to turn on only seconds after power failure, allowing equipment to continue functioning without interruption. The generators will be especially useful for devices such as oxygen concentrators, where power is constantly needed to help elderly residents breathe.
The generators are being supplied under the Powerline Bushfire Safety Program (PBSP), to which $750 million has been allocated. Of this amount, $40 million is being used for 400 facilities.
Aged care facilities will now be able to operate without interruption during bushfire season, with no risk to residents. These types of changes provide another layer of safety for residents.
What do you think are the biggest opportunities for success in the aged care industry today? Please contact us and let us know!