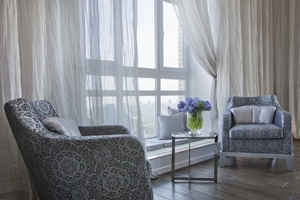 There's no denying that the aged care industry is currently in the midst of an upswing, as new residents seek to take advantage of care services within Australia. The Australian Institute of Health and Welfare has confirmed this growth in new report titled Patterns in use of aged care: 2002-03 to 2010-11.
The new study certainly shows that the ageing population is increasing demand for services within the sector.
Over the research period of 2002-03 to 2010-11, the number of people 65 and over using aged care non-assessment services in a year increased significantly. Numbers climbed by one-third, from 642,000 to 874,000.
What's more, on an exemplar day during the study period, one in six and one in five people (during the two periods) were taking advantage of aged care services, with five per cent of the population over the age of 65 in permanent residential care services.
With such substantial increases, it's going to be essential that a sustainable system is implemented over the next few years.
A number of useful changes were implemented earlier this year, with the July 1 reforms. Choice was a major factor here, and the reforms were designed to put control back in the hands of elderly Australians.
"The most important thing older people and their families can do is learn about the choices available, so they can plan and make the right decision," a release from the Assistant Minister for Social Services stated.
The release also explained that the information available on aged care services is now substantial, and people are able to find out about care options and compare prices before entering a particular facility.
For providers, managing these industry changes will be an important part of ongoing financial sustainability within facilities.
What do you think are the biggest opportunities for success in the aged care industry today? Please contact us and let us know!