Blacktown Hospital pushes ahead with new digital system
October 8, 2014 | Technology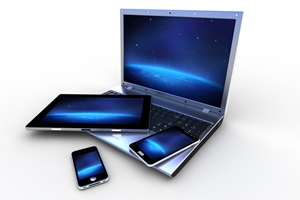 Innovation is key in any industry, but especially when substantial growth is predicted in the near future. The growing Australian population will certainly place strain on the medical sector, and that's why hospitals like Blacktown are preparing now through innovation.
Areas such as the aged care sector will need to follow suit if they're to manage growing numbers efficiently.
Blacktown leading the way
Blacktown Hospital in NSW has recently implemented a new electronic medical records system, one that overhauls how records are usually managed.
The so-called 'Paper-Lite' system keeps all patient records digitally, including those that were created prior to the implementation of the system.
Because every record is available across the hospital network, medical staff can access the same documents when required to view patient records. Health Minister Jillian Skinner explained how other technologies were seeing an uptake at Blacktown in addition to the new records system.
Laptops and tablets were noted as two devices that were seeing implementation, given their portability.
"Staff are able to make the best possible clinical assessment as the latest information is at their fingertips," Mrs Skinner said.
"Clinicians can now document and view assessments, progress notes, discharge summaries, consultations and operation reports, as well as order pathology tests, medical imaging and diet requirements right at the patient bedside."
Many of these same systems can be put into effect in aged care facilities and will certainly provide similar benefits.
Unified central record systems, for example, mean staff can update or access resident records from any location and share the same data with colleagues.
What's more, personnel can easily access any pertinent information in times of emergency – something that could be invaluable in a growing aged care facility.
As Blacktown continues to innovate, other medical facilities and aged care providers should pay attention to the work being accomplished.