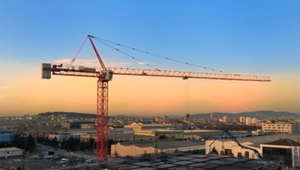 Byron Central Hospital development is progressing, and it will become a valuable addition to the community over the next few years.
Health Minister Jillian Skinner and Ballina MP Don Page recently met on the development site to mark progress on the project, which is currently in the midst of development.
It's going to be an essential addition for the region over the next few years, especially with a growing elderly Australian population. In many cases, this age group requires a high level of medical care when admitted to hospital, and a new facility will prove essential.
"This project has been a labour of love for both local MP Don Page and members of the Byron community for many years," Mrs Skinner explained.
Byron Central Hospital is currently set to bring a significant number of important facilities to the region, which have been outlined below. Of course, these could be altered as development progresses.
Emergency services;
A 20-bed mental health unit;
X-ray facilities;
Medical imaging equipment.
Development will take time, especially given the considerations that go into designing and constructing a state-of-the-art medical facility.
Once completed, the surrounding region will have access to quality medical services when required – something that will no doubt become invaluable in the near future.
Aged care facilities especially will likely find easy access to strong medical care a useful tool.
"The NSW government is absolutely committed to ensuring rural and regional communities have access to quality health services and the construction of the new hospital forms part of this commitment," Mrs Skinner said.
"[This project] will modernise the delivery of health care to this region."
What do you think are the biggest opportunities for success in the aged care industry today? Please contact us and let us know!