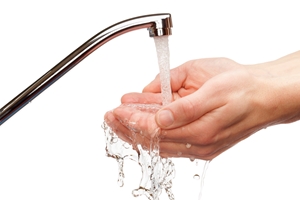 Influenza is one of several illnesses that consistently presents a threat to the elderly, with the risks of infection even higher as the country enters flu season.
NSW Health has released a notification warning elderly Australians to be aware of the illness as a number of aged care facilities have been impacted over recent weeks. Sydney and Newcastle were outlined as areas particularly heavy-hit, likely given the population concentration.
Director of the Communicable Diseases Branch at NSW Health Dr Vicky Sheppeard explained that 24 facilities in July alone have reported outbreaks, with 318 residents affected. In turn, this has led to 45 hospitalisations.
"Almost 2,800 cases of confirmed influenza were notified in July and we are also seeing high rates of flu activity in hospital Emergency Departments, especially in people over the age of 65," she said.
"While we are currently experiencing some milder winter weather, don't be complacent about influenza."
This notification should serve as a reminder for aged care providers of the dangers influenza poses, and how actions should always be taken to lower the chance of infection.
One of the best approaches is vaccination, as it can be one of the best safeguards against an outbreak.
Dr Sheppeard explained that the 2014 vaccine strain protects against influenza A strains (H1N1 and H3N2) and the influenza B strain.
"We know people in older age groups are more susceptible to this strain (influenza A H3N2) in particular."
The NSW Health release stated that one of the best preventative measures was keeping aged care facility visits to a minimum.
In addition, it's also a good idea to ensure that the highest hygiene practices are being upheld throughout facility operations, to prevent the chance of influenza spread.