Co-payment announcement good news for older Australians
January 6, 2015 | Aged Care Finance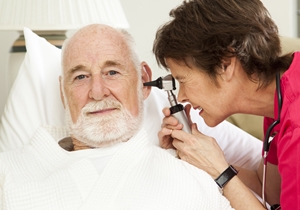 The recent announcement that the Medicare co-payment will be dropped is great news for elderly Australians, especially given the likely cost relief over the next few years.
A proposed $7 co-payment added onto Medicare services would have been difficult for many, whether families with young children or the elderly.
An industry body has come out in support of the change, stating that it's positive for the sector.
What's changing  
Under this new policy, doctors will see a $5 reduction in payments for performing certain consultations, which essentially means they'll be seeing a pay cut. However, they can charge patients the difference.
According to Business Insider Australia, Tony Abbott stated that bulk billing will remain for young people and pensioners, but adults without concession cards will have an option of doctors charging the $5 co-payment.
Mr Abbott stressed that this was a choice and would be necessary to bring about budget savings in the near future.
The LASA response  
Leading Age Services Australia (LASA) responded to the announcement, explaining that it's certainly a strong outcome for older Australians. The organisation stated that it supported further moves to exempt pensioners and aged care residents from such co-payments.
With the Australian population continuing to age, elderly wellbeing is a necessity over the next few years.
"Treasurer Hockey's summation that 'one of the great challenges we face is that we are an ageing population' is key to health reform in the very near future and something that central agencies will need to consider adequate funding for," said LASA CEO Patrick Reid.
The LASA release explained that these changes would help ensure continuity of GP services in aged care – critical for those who require ongoing consultations with medical professionals.
"This change in government position is clear evidence that the Government has listened to the concerns of Leading Age Services and is awakening to the rise of age services as critically important in health," he said.
This Medicare co-payment change is certainly a step in the right direction and will likely prove instrumental in ensuring the elderly remain financially secure while continuing to receive the care they need.
What do you think are the biggest opportunities for success in the aged care industry today? Please contact us and let us know!