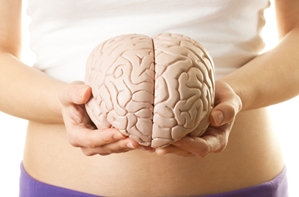 There are currently around 23.7 million people living throughout Australia, 332,000 of whom have dementia. FightDementia predicts this number will climb to 400,000 in fewer than ten years.
These are certainly startling statistics, but they're not going unaddressed. The first Ministerial Dementia Forum was held in September, bringing together experts from throughout Australia to address key dementia issues.
This group was created to advise the government on how to best deal with the gap left by the now-removed Dementia and Severe Behaviours Supplement – an aid designed to help relieve providers caring for those with dementia and similar ailments.
The impact of dementia
Right now, dementia is the primary cause of disability among elderly Australians over the age of 65, according to FightDementia. It's also a sector in desperate need of staff, as the sector is facing a shortage of over 150,000 carers by 2029.
The growing number of patients coupled with the need for carers means dementia spending is currently on track to eclipse every other medical condition by 2060 in Australia alone, representing 11 per cent of total health and residential aged care spending.
It's easy to see the necessity of a dedicated forum to address Australian dementia concerns.
The first Ministerial Dementia Forum
The forum, entitled Dementia Care – Core Business for Aged Care, was held on September 11 and involved 70 stakeholders as well as experts convening to advise the government on dementia care in residential and home care settings.
In a release posted on his website, Assistant Minister for Social Services Senator Mitch Fifield explained that the primary goal was coming up with a solution following the significant budget overruns of the previous supplement.
"Unfortunately, the supplement exceeded its budget by ten-fold, costing around $110 million in its first year (2013-14), well over the budgeted $11.7 million," Senator Fifield said.
"If claiming patterns had continued, the $16 a day supplement would have cost $780 million over the four years from 2014-15 rather than $52 million, and over $1.5 billion over ten years."
The report released by the forum (and now under consideration by the government) outlines several options to improve dementia care.
Senator Fifield noted that dementia care is a core business for aged care services and there is also a need for more specialist support for complex care patients. As such, these requirements will form the foundation of a new dementia policy in the near future.
What do you think are the biggest opportunities for success in the aged care industry today? Please contact us and let us know!