Dementia resource aims to raise awareness of care order limitations
November 4, 2014 | Aged Care Management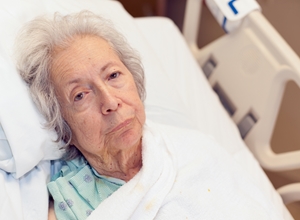 Dementia is currently a major problem in Australia, with a substantial number of the population living with the condition. Amongst other issues, these sufferers are currently faced with care order limitations – something that needs to be rectified.
Vitally, aged care providers must make understanding care orders a top priority, especially with growth in both the number of dementia patients and elderly Australians predicted.
The DTSC study
A recent study published by the Dementia Training Study Centres (DTSC) discovered that in Australian hospitals limitation of care orders were underused in dementia patients. Limitation of care orders means suffering can be prevented.
There are now concerns from the families of dementia patients as well as the patients themselves about limitation of care orders. These concerns are driven by the fact that the majority of limitation of care order policies do not detail how to appropriately care for a person with dementia.
"Dementia is under-recognised as a serious condition and patients with dementia have very poor outcomes following resuscitation," the report explained.
"The result of this, combined with limited discussion of death and dementia, means […] most persons living with dementia die of acute illness and many are hospitalised at the end of life."
The report also found that dementia sufferers often rate their quality of life higher than their caregivers, which in turn could lead to treatment or living situations not suited to the patient.
The statistics
These issues will only be compounded by a rising number of dementia patients in the near future. In fact, the current figure of 332,000 Australians suffering from the illness is expected to rise by one-third to around 400,000 in under 10 years. This is according to the Fight Dementia organisation.
By 2050, the organisation predicts that there will be a substantial 7,400 new cases every week. Obviously, this an issue that cannot be avoided – especially by aged care providers.
Addressing the issue
The DTSC study found that one of the most effective ways to address these care issues was by developing an appropriate understanding of dementia as a clinical condition in various training programs and applying it in care orders policy.
Of course, the study also detailed the need for a greater debate around how exactly treatment decisions are determined.
It's important to take action now to address limitation of care orders and identify exactly what action needs to be taken.