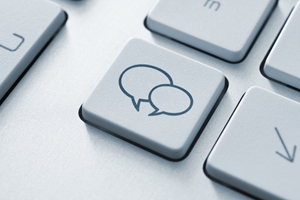 A strong and capable workforce is essential in any industry, and the aged care sector has recently been recognised as a top area for workforce development in the near future.
In a release posted by Leading Age Services Australia (LASA), the sector was identified as a $13 billion industry, with a substantial volume that's only second to the state-run hospital system. It's expected that 650 new workers will be required every month for the next 10 years in order to meet the demands of the sector.
To ensure that the industry has the workforce required to keep up with population demand, LASA organised a gathering of relevant aged care leaders.
"Yesterday leading age service providers, frontline staff and supporting organisations met in Canberra organised by age services peak body, LASA and hosted by Minister for Industry Ian Macfarlane," said LASA CEO Patrick Reid.
"In order to support older Australians and to reduce the burden for younger Australians the age services industry must be established as a priority workforce."
Stakeholder consultations are currently being held with regards to the $476 million Industry Skills Fund, which is being designed to provide up to 200,000 training places and any associated support services. These would come into effect over the course of four years from January 2015.
The aged care sector will certainly continue to face a multitude of issues over the next few decades, largely as substantial growth continues to place strain on the industry.
"Overwhelmingly the forum recognised the need to lift the profile of aged care as a workforce option with many solutions generated across the rural and the metropolitan areas to ensure quality care into the future," said CEO of HESSE Rural Health Victoria, Peter Birkett.
New nurses, carers and other facility staff will be required to keep large aged care operations running smoothly, especially with further numbers of residents increasing pressure. Capable staff can maintain increasingly high levels of care whilst continuing to ensure there are few setbacks day-to-day.
Greater numbers of trained and qualified practitioners, as well as new high-care and refurbished facilities, will be essential. Aged care providers can also ensure greater management through stronger funding controls.
Dealing with the issue of staff now is the best approach, as industry growth certainly won't slow down.
What do you think are the biggest opportunities for success in the aged care industry today? Please contact us and let us know!