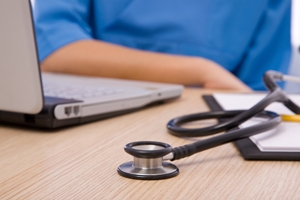 Population growth in Australia is set to require a large number of additional skilled medical practitioners, especially in areas such as residential and home-based aged care.
New South Wales is taking the initiative in this regard, by moving ahead with ongoing high quality care commitments.
Health Minister for NSW Jillian Skinner recently announced the appointment of further medical staff, in a move that will benefit aged care facilities and hospitals in the state. Senior nurses and clinical support staff were part of the announcement, along with a roll-out of tablet devices for community nurses.
The use of new technologies should prove especially beneficial, especially given the increase communication options for workers.
The announcement was made at the 69th Annual Conference of the NSW Nurses and Midwives' Association in Sydney. In addition, the record number of nurses and midwives now working within the state were also revealed.
"I am proud to announce today that, since coming to government, we have employed over 4,600 extra nurses and midwives (by head count), which equates to 3,400 full-time equivalent positions," Mrs Skinner said.
The state has a total of 48,000 nurses and midwives now employed, with support programs and other facilities in place to ensure workers are able to proficiently carry out their duties.
She went on to explain that although the growth was substantial and significant for the state, new ways of supporting the developing medical staff were required in order for the industry to advance.
"Our dedicated nurses and midwives have told me the areas where additional support is required – notably in our small to medium hospitals and community health services – and I am pleased to announce that extra support today," Mrs Skinner explained.
Further developments are also planned in the near future, including both further numbers of staff assigned specifically for spikes in activity.