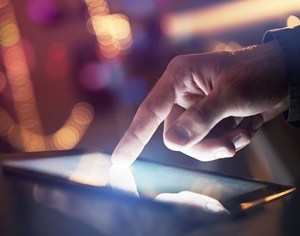 Technology is likely to have a substantial impact on the aged care sector moving forward, especially with current age trends and facility expansion. Aged care facility operators would be wise to consider new technologies over the next year and develop strategies for integration.
Businesses are focusing efforts on IT once again, following a long period of economic downturn. Spending is predicted to reach US$3.8 trillion globally by the end of 2014 – a 3.2 per cent increase from 2013.
"Globally, businesses are shaking off their malaise and returning to spending on IT to support the growth of their business," said Richard Gordon, managing vice president at Gartner.
"However, there is a greater substitution toward lower cost and more basic devices than we have seen in prior years."
One area of focus for businesses will be mobile device adoption – important for a number of reasons. Over recent years, the increased capabilities of these devices has enabled them to see wide adoption rates.
These types of technology can be used to access various aged care management systems and tools and open the lines of communication between staff and managers.
A tool which can be of substantial help for aged care facilities is Mirus Metrics. This analytical tool can accessed through a variety of different platforms, including mobile phones, tablets and traditional computers. The chief function is to enable optimisation of funding through the Aged Care Funding Instrument (ACFI).
This type of tool – coupled with the latest advancements in technology – can do wonders for increasing operational efficiency. As staff will have access to fast devices throughout the facility, the flow of information is far greater.
If you've got any questions about Mirus Metrics or want help with ACFI optimisation, talk to Mirus Australia.