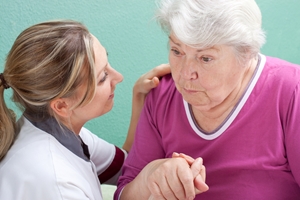 Staff are often the backbone of aged care facilities, with nurses and other health professionals providing a high level of care to residents on a daily basis.
Growth in the aged care sector is going to require a new generation of nurses, however, and a high level of training to provide greater levels of care. That's why a new facility has recently been opened in Liverpool, a suburb in the south west of Sydney.
This new education and training centre will be able to benefit hospitals, clinics and aged care facilities across the region by providing capable training for medical professionals.
"I'm incredibly impressed with this centre, which provides training and orientation for a range of health professions, including nursing, allied health and corporate services staff," explained Health Minister Jillian Skinner.
The minister met with Nursing diploma students while visiting the new facility. They're receiving training with simulation manikins, utility rooms and linen trolleys as part of a detailed ward simulation environment.
"The centre houses high-acuity rooms to train for emergencies or deteriorating patients, with two high-tech simulation manikins including a pregnant model."
The training facilities also include new monitoring technologies, and the ward and high-acuity rooms are linked to trainer areas via camera so students can be evaluated remotely.
Further advanced training facilities around the country are certainly a possibility given the success seen in Liverpool.
What do you think are the biggest opportunities for success in the aged care industry today? Please contact us and let us know!