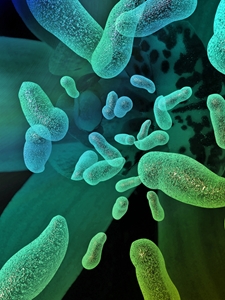 With a birth every one minute and 43 seconds and a death every three minutes and 31 seconds, Australia is faced with a rapidly growing population that shows no sign of slowing down. Given that it has the largest percentage of the population, NSW especially faces a number of challenges.
The state already appears to be taking the lead, however, at least in one of the most important areas – the medical sector.
Medical innovations and grants allocated for advancing medical technologies will prove especially useful in providing the necessary levels of care needed for a large population.
The Medical Devices Fund
Over $6 million in grants were allocated to innovative organisations on October 30 by NSW Health, specifically for the continued development of ground breaking medical technologies. This grant came as part of the Medical Devices Fund (MDF), an endeavour designed to help companies accelerate the delivery of their new technologies.
"From improving knee replacements to faster diagnosis for viral and bacterial meningitis, it's clear the discovery and development of these devices can change the lives of people who face significant health challenges," said Health Minister Jillian Skinner.
"This year's recipients have developed technologies which will go a long way to improving the lives of patients."
Technologies include new DNA detection technologies to identify diseases early and a synthetic bone grafting device that's currently not available for orthopaedic patients. Elderly Australians receiving medical care will certainly appreciate such technologies.
World-first transplant technique
New technologies are a necessity in advancing medical care, but so too are new techniques during operations. The St Vincent Hospital Heart Lung Transplant Unit recently pioneered a new heart transplant technique, one that could have significant ramifications.
This new method of conducting transplants means hearts can be donated after circulatory death and then transported with portable organ preservation technologies.
Heart transplants were previously only possible from brain-dead patients with still-beating hearts, obviously a difficult situation.
"To retrieve a dormant heart, resuscitate and transport it from a distant site in a method St Vincent's has dubbed 'heart in a box' is a game-changer in organ donation," Mrs Skinner said.
Medical innovations and research efforts such as those detailed above will prove necessary over the next few years in ensuring needs of the population can be met.
Other states will certainly follow as their populations grow.
What do you think are the biggest opportunities for success in the aged care industry today? Please contact us and let us know!