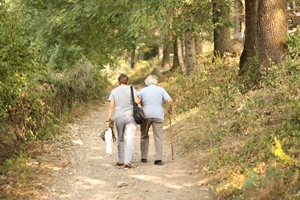 There have been many aged care facility developments over the past year, with expansions to existing homes and entirely new facilities opening throughout Australia.
Queensland is seeing construction of another aged care home, one set to open in mid 2016. It's certainly going to prove useful as the sector continues to grow.
Bupa Rangeville
Queensland's Toowoomba Mayor Paul Antonio has recently turned the first sod at the site of the new home, located at 280 McKensie St. It's the first step in a long construction process set to take place over the next year.
Upon completion, Queensland residents will have access to a 108 bed aged care home that offers low, high and even dementia care – critical given rising admissions.
In addition, the home is being designed to encompass large outdoor areas for recreation.
Onsite medical care
The new Rangeville facility is also offering something not found within every aged care facility – an inhouse GP to provide care to residents. This member of staff isn't relegated to emergencies either, and will be able to provide personalised care to each person within the home.
This should do wonders in helping to both minimise travel and catch illnesses or other issues before they develop.
Bupa homes within Australia
Bupa currently operates 64 homes within Australia, which care for over 5,800 residents. This certainly makes the company a massive provider within the Australian aged care sector.
Further homes are a certainty over the next few years, with many new projects likely pushing ahead given continuing growth in the number of elderly Australians.
Having large facilities available, such as those being constructed by Bupa, will prove key to providing the necessary levels of care for the elderly.