New Queensland initiative could hold a valuable example for aged care
February 24, 2015 | Aged Care Management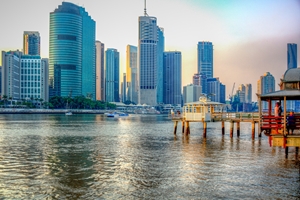 Australia faces a significant number of challenges over the next few decades, from an expanding population to dealing with infrastructure demands.
The increasingly ageing populace is one such challenge that needs to be addressed – sooner rather than later. However, a new initiative in Central Queensland could hold a valuable example for the aged care sector.
A powerful recruitment initiative
Any population depends on trained medical personnel to ensure they're kept healthy, and are able to consistently receive higher levels of medical attention when required.
To address the demand for medical staff in Central Queensland, a new initiative has recently taken effect. The Central Queensland Hospital and Health Service has started a new web-based recruitment tool designed to attract both doctors and nurses to the region.
It's essentially a single online resource where professionals can find out about opportunities in the Central Queensland health sector and see why working in the region is beneficial.
Len Richards, Chief Executive of the Central Queensland Hospital and Health Service, explained that it's currently extremely difficult to find qualified staff in regional areas. However, he noted that technology can play a critical role – making it easier to spread the word about working outside of a major city.
"We've created our own online 'Job Hub' to enable doctors and nurses from around the world to see all the great things on offer in Central Queensland with the click of a mouse," he said.
"The Health Job Hub features videos with some of our senior doctors to highlight of the benefits of working in Central Queensland."
An example for aged care
One of the biggest challenges in the aged care sector is sourcing qualified staff across a range of disciplines. Keeping modern facilities running is no easy task, and it's going to be made more difficult as residents require different forms of care.
These issues are only compounded when looking at areas outside of major cities, as professionals will need to be enticed to leave the benefits of living in a central area.
A Central Queensland Job Hub tool could prove to be a useful example, spreading awareness of the benefits of working in the aged care sector. Certainly, such a tool could prove to play an invaluable role over the next few years.
There are certainly going to be a substantial number of changes in the sector over the next few years, with new rules for aged care likely to impact staffing. As a result, it's important that providers are attuned to future staffing demands.
What do you think are the biggest opportunities for success in the aged care industry today? Please contact us and let us know!