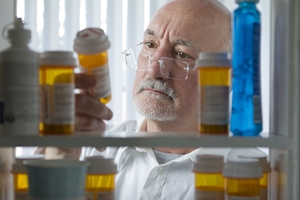 The NSW Government has recently announced a plan to open a new front in the fight against chronic pain, by branding 1.7 million pharmacy prescription repeat folders with details of a new website for chronic pain resources.
Chronic pain is substantially debilitating, affecting Australians around the country. For elderly Australians living within aged care facilities, it can mean difficulty moving and staying motivated.
"Chronic pain affects one in five Australians, reducing the capacity of sufferers to fully engage with all aspects of their daily life," said Health Minister Jillian Skinner.
"The toll it takes on the individual can be enormous and the burden it places on the health system is great."
The folders will direct these sufferers to the Pain Management Network website, which offers helpful advice and resources to help manage pain and prevent escalation. It's a been a success thus far, with 82,000 views since the launch earlier in March of this year.
"The NSW Government is committed to support people living with chronic pain. In 2012, we released the NSW Pain Management Plan and committed $26 million over four years to enhance specialist pain services and expand the number of pain clinics in NSW, most notably in rural areas," she said.
The Pain Management Network website has a substantial knowledge base available, including self-management information, a toolkit for professionals working within the community, and practical resources for sleeping and tips for a healthy lifestyle.
This effort should prove extremely helpful, and ensure chronic pain sufferers are able to enjoy life more. For those living under the care of a provider, the information should be beneficial for both parties.
What do you think are the biggest opportunities for success in the aged care industry today? Please contact us and let us know!