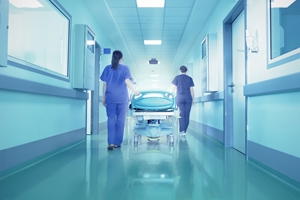 Palliative care is rising in importance as the population continues to grow older, with many older Australians requiring assistance both in homes and aged care facilities.
To support the growth of palliative care, the NSW government has announced a funding package focused on supporting volunteer workers – a key part of the industry.
"The NSW government recognises the vital role of volunteers in providing personal palliative care services to patients who are dying, their families and carers," said Health Minister Jillian Skinner.
"This personal care could include practical assistance, respite for carers or companionship – making it more likely a person will die at home if that is their wish."
The government will allot $1 million to recruit and support palliative care volunteers throughout NSW, as part of a much larger suite of community-based palliative initiatives. A total of $35 million is being provided to support people dying in the home.
In addition, an after hours telephone support service will be created, and staffed by specialist palliative care nurses.
Mrs Skinner explained that while 70 percent of Australians wish to die in their homes, only 16 per cent ever do. Half eventually pass away in hospitals. With the new package, the Government aims to change this.
"The NSW government is determined to provide real choice for palliative care patients, allowing them to be supported to die at home if that is their wish," Mrs Skinner explained.
Aged care providers will need to consider palliative care as the population continues to age, and begin focused support within facilities.
Further changes are certainly a possibility over the next few years, as part of the government's plan to increased access to palliative care through 2016.
The aged care industry will need to focus on coming changes, in order to provide the best level of care possible.