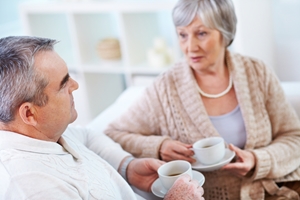 The NSW government has announced plans to develop new models of care, different to anything seen previously in the industry.
Currently, the government spends at least $86 million on palliative services every year in a number of settings including aged care facilities.
Under the new $35 million scheme, new partnerships and linkages across services will be established to develop an integrated network of primary care, specialist palliative and aged care services.
To establish this network, the government is planning to work with a range of health care industries, including those in the aged care sector, to develop proposals for palliative care initiatives.
Building the workforce
As in the aged care sector, workers are becoming the focus of development as the industry continues to grow. A similar focus is being seen with palliative care services, as NSW has committed to building the workforce capacity by supporting training, employment and retention of palliative care specialists.
The government will also group palliative care education with general medical education and training. This should go some way toward ensuring a more streamlined education process for palliative workers.
The effect on aged care
The focus on palliative care, including further training for workers and expanded outreach, will make operations for facilities substantially easier. Currently, around 10 per cent of all deaths in NSW take place in residential aged care facilities, and palliative care is often carried out by facility staff.
With the aged care population expected to grow by 70 per cent over the next three decades in Australia alone, palliative care staff will become essential.
Looking ahead, the primary goal of the NSW government is to strengthen the relationships between specialist palliative services and residential aged care facilities to ensure the necessary levels of treatment can be provided to residents as the elderly population grows.