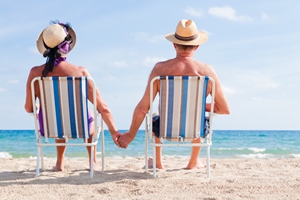 The next generation of aged care residents is on the way, and will disrupt how facilities are managed across Australia.
It's going to be essential for care providers within the sector to determine exactly where client choice will be expected in order to adjust operations to suit.
A paper released by the Australian Productivity Commission outlined several areas where consumers will demand choice, and ensuring each area has been considered will likely go some way towards determining the future success of an aged care facility.
Type of accommodation
Where exactly care services are provided is important for clients assessing aged care, whether this is located in a residential aged care facility, private home or assisted living environment. The type of accommodation will also impact the individual rooms within facilities.
Provider type
Along with the accommodation, the type of provider is another essential consideration for many potential clients. Providers can differ significantly, depending on whether they're religious, charitable, or community based. It's a certainty that residents will take provider type into account.
Payment structure
Payments are always likely to be the centre of focus for clients choosing aged care services, and that's why recent reforms have set out to make this area easier to deal with. How payment information is presented and the available options will also be deciding factors for clients.
Unlike previous generations, the next generation of residents will expect a high degree of service across a number of areas. Rooms, services and care types will all need to be considered by providers to ensure a degree of success.
Understanding coming industry change will be essential for aged care providers, and it's vital that appropriate considerations are given. Planning for the future should rank near financial strategies for providers.
What do you think are the biggest opportunities for success in the aged care industry today? Please contact us and let us know!