Provider perspectives: confidence levels are low in FY24
July 26, 2023 | Aged Care Reform

The aged care industry in Australia is gearing up for significant changes in the coming year, and our recent survey of providers attending our monthly webinars has revealed that providers are grappling with concerns and uncertainties. The survey captured the sentiments of 283 aged care leaders across 167 providers from across the sector and sheds a light on their confidence levels and readiness to navigate the anticipated transformations ahead.
Concerns over the impact of change
More than half of the respondents, 52%, expressed serious concerns about the toll that too much change may take on their teams and the industry in the coming year. The aged care sector has been undergoing significant transformation, and providers are increasingly aware of the potential challenges this may pose to their organisations and staff. Only a mere 2% of respondents expressed no concern at all, emphasizing the widespread apprehension within the industry.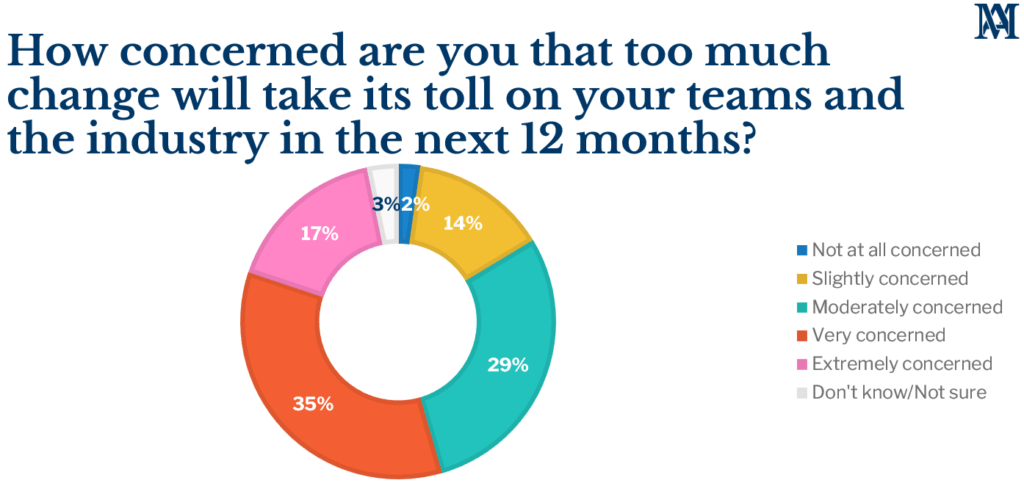 Confidence in managing change
When asked about their level of comfort in managing the forthcoming changes on their business, the survey revealed that only 14% of respondents felt extremely or very comfortable that they have the necessary knowledge and resources to navigate the challenges effectively. On the other hand, 77% expressed feeling slightly or moderately comfortable, suggesting a majority of providers still seek additional support and guidance to address the impending changes.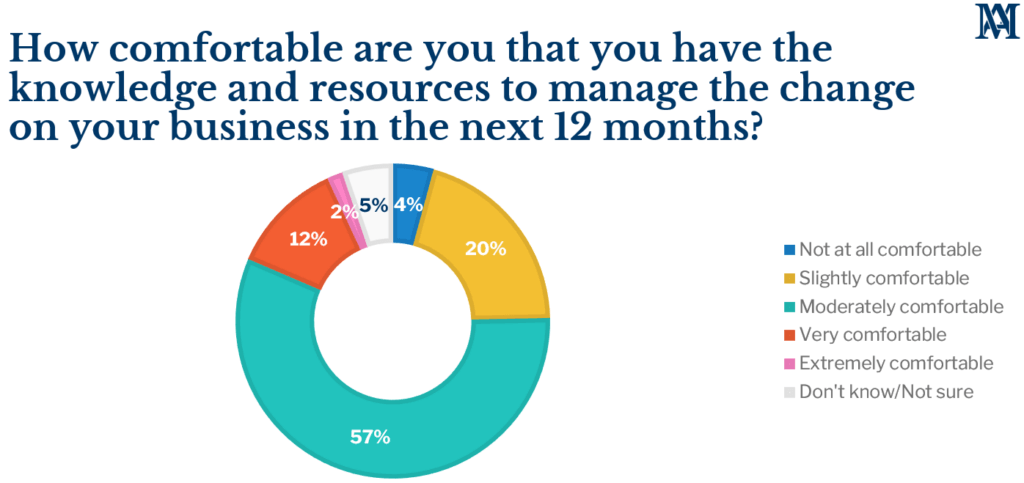 Mixed confidence levels in improving industry and resident outcomes
The survey also uncovered mixed confidence levels among providers regarding the potential impact of changes on the industry and outcomes for residents. Interestingly, 10% of the surveyed providers felt very confident or extremely confident that the changes expected in the next 12 months would lead to significant improvements in the industry and outcomes for residents. On the other hand, a significant portion of respondents, 64%, felt moderately or slightly confident, indicating a cautious outlook. More concerning is the 15% expressed a lack of confidence altogether, indicating a need for reassessment and support.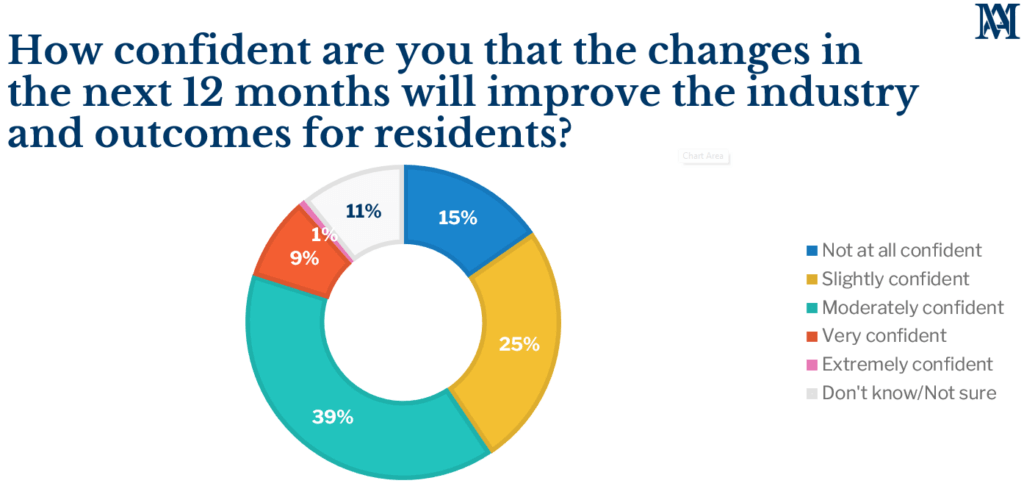 These results highlight the complexity of the aged care landscape and the significant challenges our providers are facing as they anticipate rapid changes in the industry. We understand that managing change requires a strategic and comprehensive approach, and we are committed to supporting our clients with the tools and expertise they need to adapt and thrive. Find out more about our Aged Care Reform Transition Service.