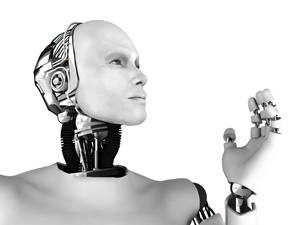 No sector is immune to the effects of technological change, especially industries where any extra assistance is crucial.
New information management systems, methods of communicating over long distances and programs to speed up note-taking are starting to proliferate, changing businesses in Australia and across the globe. These technologies have the ability to overhaul organisations, and ensure they're ready to face new challenges.
The Australian aged care sector, an industry that's currently dealing with financial sustainability issues and growing resident numbers, requires the help of technology now more than ever before.
Here are the technology trends that are changing aged care.
Digitisation
The traditional paper-based ways of managing businesses are coming to end, removing the need for large filing cabinets and the issues that come with sharing paper records and documents.
Instead, digitisation is on the way.
This process involves managing all documents on digital systems, and converting older paper files into digital alternatives. This means that it's easy to access documents from multiple computers within an aged care facility, and make changes for other staff members to review.
The medical sector as a whole looks to be increasing the uptake of these systems, according to a report from MarketsandMarkets. The organisation estimates the systems market will be worth around $424.5 million in 2019, up from $220 million last year.
They explained that driving the need for these systems is more stringent data security requirements and increasing numbers of patients.
Faster communications
Growing aged care facilities will depend on fast communications in order to operate effectively, as staff will need to be able to relay data quickly across different locations. For example, a specialist may need to update the medical record of a patient, which the doctor on site at a facility can then access. Likewise, aged care providers will be able to easily share patient data across areas of the facility – for example, dementia and low-care sub-sections.
A recent article by CIO outlined the efforts of UnitingCare to roll out the first fully integrated digital hospital in Queensland – a facility that will certainly prove a useful model for the aged care sector. This hospital will link e-medical records, pathology results and machines with other health information in a location that's easy for medical staff to access.
A similar model could be applied to aged care facilities, will all relevant data for a single patient stored in a single location, and able to be accessed whenever – and wherever – necessary.
Looking ahead – robotics
The final technology that's going to change aged care may not be currently widespread – but it's on the way. We're not talking about science fiction here, but robots capable of relieving patient stress and acting as counselling tools. It will likely be some time before the technologies reach the stage of becoming full-fledged assistants.
Right now, the therapeutic robot PARO is one of the best contenders to become widespread in aged care facilities. This little baby seal robot was developed by Japanese industrial automation company AIST, and following testing has been found to reduce patient stress, stimulate interaction between patients and caregivers and improve socialisation of patients with each other.
This tiny robotic seal is an excellent demonstrator of the capabilities of robotics in healthcare.
Bringing the future forward
No industry is immune to change, and often the best way to future-proof an organisation is through a capable of array of technologies and external support.
While new technologies are on the way that will likely help aged care immeasurably, providers need to take action now. One of the best ways to do so is through greater funding certainty, which can be achieved by working with ACFI consultants – experts with the goal of helping provides manage the financial viability of facilities.
What do you think are the biggest opportunities for success in the aged care industry today? Please contact us and let us know!