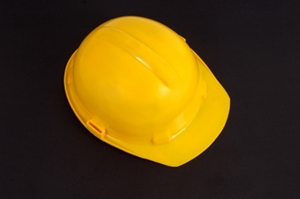 The aged care sector within Australia is growing, driven by the ageing population. There's no sign of this trend slowing down over the next few years, and as such it's crucial that providers are aware of the various issues and challenges.
Understanding what's happening to the sector now, as well as changes coming in the near future, will enable providers to put strong financial management strategies in place and ensure a higher degree of preparedness.
Neglecting to keep up with reforms and developments could leave providers behind, and as such this article will explore key issues and challenges in the aged care sector.
Budget changes
While they may seem insignificant, the July 1 changes brought a number of alterations to the aged care sector – especially when it came to the budget. Below, several of the changes have been broken down.
ACFI changes
ACFI subsidy is set to increase by 2.4 per cent from July 1, stemming from the repurposing of the Workforce Supplement.
This funding change is set to deliver an estimated $1 billion in addition revenue for residential aged care providers over the next four years.
Understanding ACFI is critical, as proper use can ensure providers gain a higher level of subsidy.
Payroll Tax Supplement
While no changes have yet been made to this supplement, it's set to be removed from January 1 next year. This will largely affect eligible for-profit providers by an estimated $653 million over the four years following.
Preparing for this reduction will be critical, especially for providers relying on the supplement as a source of income.
The need for sustainability
It's not solely budget changes that are predicted to impact residential aged care providers, as the facilities themselves will become centre of attention in the near future.
In the second annual Aged Care Financing Authority report, the organisation found that $31 billion would be needed over the course of the next decade to fund building developments.
This has been estimated to be a combination of both new facility constructions and the rebuilding and refurbishment of existing facilities. Together, the developments should expand places to allow for an additional 76,000 Australians.
Another report from the Department of Health found these types of development to total $920 million during 2013.
Understanding the coming industry changes will be essential over the next few years, especially if providers hope to stay ahead of the curve when it comes to funding alterations.