WA home support services see critical funding boost
February 9, 2015 | Aged Care Finance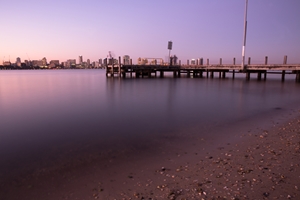 Along with residential aged care facilities, home support services will play a critical role over the next few years as vital areas of care for the ageing Australian population.
This focus on home care will largely occur as a way to curb demand for residential facilities, which will see substantial numbers of applicants. Of course, it's also important to note that many elderly Australians want to remain independent for as long as possible – and this often means staying at home.
"Indeed this significant shift in the values and priorities of older Australians is challenging traditional notions of old age and family obligations," explained Associate Professor Diana Olsberg from the University of New South Wales.
"These transformations will be intensified as Baby Boomers scale down or leave full time paid employment and move into retirement."
Western Australia (WA) is starting to focus on home support services by pushing additional funding to 71,000 older people and individuals with disabilities.
The Commonwealth and WA governments have allocated $12.4 million to those needing or wanting to stay within their own homes. Additional funding will likely be necessary over the next few years in order to support this style of living.
"We know that many older Australians and people with disability prefer to stay in their own home as long as possible. The Home and Community Care (HACC) programme provides critical services to help people to do just that – to stay independent in their own home for longer," according to the Assistant Minister for Social Services, Senator Mitch Fifield.
The funding will mean 70 HACC services throughout WA can expand their operations and even build out new services where required. It's part of a $288 million HACC investment in WA that will be carried out this financial year.
Financing will be distributed across social support, nursing, respite care and domestic assistance – along with transport to those unable to make their own way within the state.
"It will help to give people across the state better aged care options and support."
This funding should go a long way as it is utilised throughout 2015, likely with lasting benefits for many elderly Australians.
What do you think are the biggest opportunities for success in the aged care industry today? Please contact us and let us know!