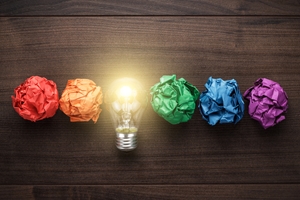 The winners of the inaugural innovAGE event were recently announced, bringing to a close a landmark showcase in the Australian aged care sector.
It was held over a period of two weekends, and designed to bring together a number of innovators in the fields of aged care, data, design and technology, in order to encourage entrepreneurial thinking with regards to aged care solutions.
Such an event is promising, and necessary, as aged care continues to evolve thanks to growing demand.
Described as a grassroots movement, the event was open to anyone – from school students through to architects, developers, designers and marketing professionals. On the last day of the event (Sunday) the teams presented their solutions to be judged by a panel of customers and experts.
First place went to the Stroke Therapeutic Rehabilitation Occupational Kinect Experiment (STROKE). This initiative is designed to "increase compliance with occupational theory rehabilitation by making them fun". Essentially, it's a solution to make rehab more enjoyable.
Second place went to Wearable Memory, developed by University of Canberra students. This unique solution stores photos in a wearable Bluetooth device. When the person wearing the device approaches a screen, the photos flash onto the display.
"Their autobiographical memories associated with it come to life while their album plays on the screen of the participating outlets," the project page explained.
InnovAGE is certainly a unique event in the aged care space, and the benefits could be far reaching. On the one hand, it will develop unique solutions for the sector, and on the other it could help to get a younger generation interested.
"A real strength of innovAGE has been the quality of the ideas provided from those inside the industry along with insights and application of concepts unknown to aged care before this event," said National CEO of LASA Patrick Reid.
What do you think are the biggest opportunities for success in the aged care industry today? Please contact us and let us know!