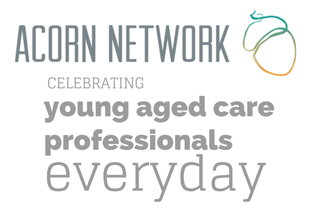 There is a perception that aged care is an unattractive career path for people under 40, but there are young people in the industry making a difference and excelling in many different ways, from architects to nurses to business managers.
There are plenty of young people who are the only 'young person' in their workplace. This can make it hard to connect and engage with their team, ask for advice, know what is happening in the industry, and connect with people of a similar age and passions.
Realising that more should be done to engage our current and future leaders, The Acorn Network was founded with the vision of creating a place for people with a passion for aged care to come together. The Acorn Network listens to the challenges surrounding aged diversity in the aged care workplace.
The Acorn Network is hosting its first networking event in Melbourne on July 22nd with the goal of connecting industry peers and leaders. There will be free drinks and food plus lots of opportunity to celebrate and energise your passion for the aged and community care industry.
Cost: FREE (thanks to generous sponsorship)
When: Wednesday July 22nd
Time: 6pm-8pm
Location: The Cluster, 17/31 Queen St, Melbourne VIC 3000