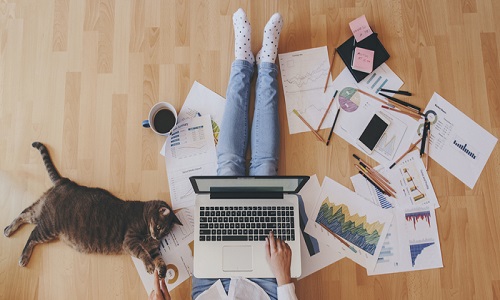 Ashley Fell, Social Researcher, McCrindle says, "Trends affecting the Australian workplace this year include teleworking, tenure shifts, multi-career expectations, the gig economy, and emerging attraction, retention and engagement factors.
What are these trends exactly?
Teleworking
Research at McCrindle found that the top three reasons people work from home are flexibility, improved work/life balance without long commutes, and increased ability to work without distraction.
Tenure shifts and careers
Australia's job mobility is a far cry from a job for life – in fact, it is closer to three jobs a decade. This means job tenure is higher than it has ever been, with employees upskilling and retraining more regularly.
Gig economy
In the span of a generation, the proportion of Australians working on a part-time or casual basis has tripled from one to more than three in 10. But in the past year or so, online services like Airtasker, Deliveroo, Freelancer and Uber have ushered in the "gig economy". This means that more of the emerging generation will end up being freelancers, contractors or contingent workers than ever before.
Attraction/retention/engagement
Even in the aftermath of the global financial crisis, the attraction and retention of good staff is still a key issue. The emerging generation of workers does not seek a job as much as seeking an opportunity.
James Price, Managing Director, Mirus Australia will be speaking at the DoComeMonday Leaders Summit 2018 in Sydney, Australia on March 16th. James will review the workforce strategies for their 100+ care clients.
Find out more about our workforce management solutions. 
REFERENCE:
Workforce trends 2017, Third Sector, May 25, 2017.