Australia's aged care sector to benefit from red-tape cutting measures
March 24, 2014 | Aged Care Management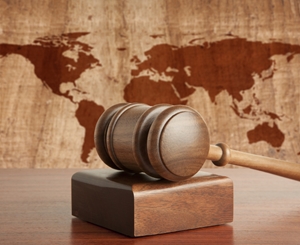 The government has been cutting red tape – that is, unnecessary rules and regulations – left, right and centre in an attempt to make life easier for business owners in Australia.
On Wednesday (March 19), around 10,000 pieces of legislation were abolished, which may collectively save business owners up to $700 million each year.
This is just the beginning, too, as the first-ever Repeal Day – a session held in the Houses of Parliament to discuss what legislation should go and stay – will take place on March 26.
A wide range of industries will be affected by these changes, including the aged care sector.
Minister for Social Services Kevin Andrews revealed last week that one of the major changes will be the "repeal of aged care certification requirements".
These simply duplicate legislation that is already present in most states and territories around the country, and are therefore viewed as unnecessary.
According to the Department of Health, the aged care certification requirements have been in play since 1997, when a number of rules and regulations were introduced to control aged care management in facilities across the country.
The purpose of such legislation was to improve the "physical quality" of aged care facilities, ensuring they were satisfactory in terms of fire safety, privacy and space for aged care consumers.
Assistant Minister for Social Services Senator Mitch Fifield said local governments already see to it that building standards are adhered to, so further legislation isn't warranted.
"The Aged Care Quality Agency will continue to monitor compliance by aged care providers with state and territory rules to protect aged care consumers," said Minister Fifield in a March 19 statement.
He said this will ensure the aged care sector is continually improving in "the quality and amenity" of services it offers.
This and other changes may help aged care providers to save time and money. If you're looking for other ways to achieve the same end, Mirus Australia is here to help.