Here's how to download your AN-ACC shadow assessments in bulk 
April 28, 2022 | AN-ACC

On the 8th of April 2022, the Department of Health released the results of the completed AN-ACC shadow assessments on the My Aged Care platform.
Our resident data expert, Tyler Fisher, has put together his quick tips for downloading the AN-ACC shadow assessments into an excel report format, in bulk.  
Let us know if this has been helpful!
Step 1
To Copy/Paste the My Aged Care portal assessment data, MS Edge has a function called "Web Select". Reduce the page size to fit the whole table in the window. Right click and select web select.
Click on image to expand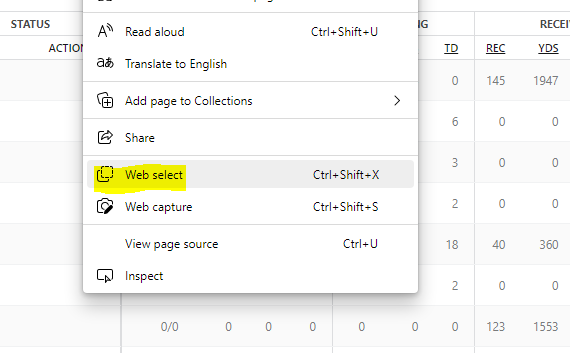 Step 2
Highlight all the data. This should allow you to paste into Excel while retaining the columns' structure.
Click on image to expand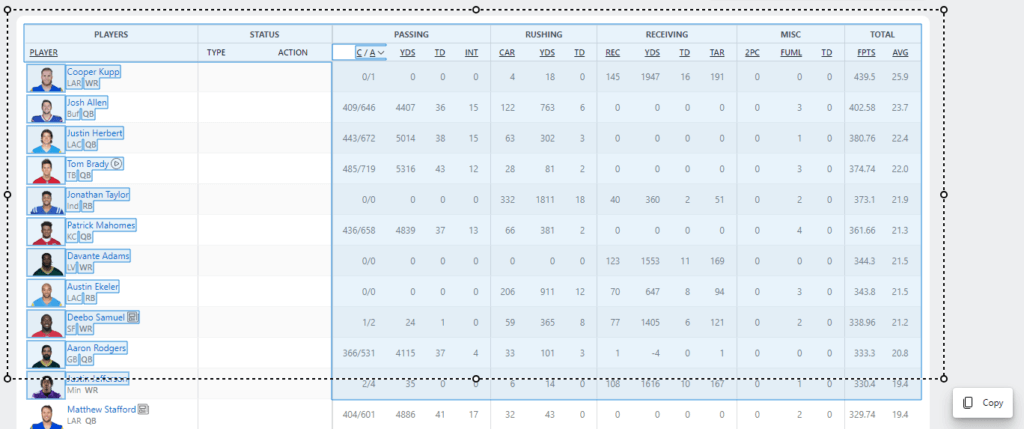 Was this helpful? Tell us your thoughts 
Further resources:
Maintain funding momentum by preparing for the AN-ACC transition
The AN-ACC funding model will bring several important changes to your finances, people, processes, data, and systems. Our team has been focused on the aged care sector for over a decade and we bring this experience, coupled with the combined experiences of our clients, to help you plan for these changes.
Find out about our transition support service
Need support with a rostering platform that is ready for AN-ACC?
Our Mirus Works! workforce management software is a comprehensive rostering tool that provides real-time data and award interpretation which helps reduce unplanned overtime costs, saves you time managing rosters and enables a more engaged, more connected workforce.
Click here to visit Mirus Works!
For more information on AN-ACC, visit our AN-ACC Resources Hub.
The AN-ACC Resource Hub contains tools, insights and solutions to help you prepare your organisation to transition to AN-ACC so that you're ready for October. Find out more by visiting the Hub.
Keep updated by joining our mailing list. You'll be sent two emails a month packed with industry data, trends and insights. Sign up here.
Have questions?