IBISWorld: Ageing population creating stable Australian industries
March 4, 2015 | Aged Care Management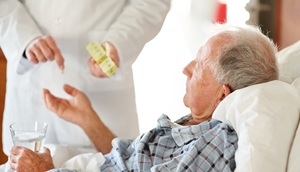 A new report from research company IBISWorld has found that there is a common theme when looking at the most stable Australian industries for this year – the ageing population.
As Australians continue to grow older, with the ratio of working age individuals to retirees changing, industries throughout Australia are starting to see the benefits. For example, baby boomers are moving out of the workforce, which in turn means industries like trailers and caravans are facing "relatively low risk".
Essentially, retirees are looking to travel throughout the country, something that has a direct line to the need for these vehicles and pieces of equipment.
The industries seeing benefits
There are a number of Australian industries set to benefit over the course of 2015-16, and two of the fastest-growing have been detailed below.
Superannuation funds: There is currently $838 billion under superannuation management, with earnings from these fees continuing to climb. What's more, government legislation designed to set minimum employer contributions has also driven fund expansion. The industry is set to grow at 8.1 per cent per annum throughout the next five years.
General hospitals: If there's one thing elderly populations depend on, it's a capable healthcare network. Now, general hospitals are starting to see the benefits of an ageing Australia. People are starting to take on private health insurance in greater numbers, and government hospital funding is making the care more accessible.
The ageing population is continuing to change industries within Australia, and there are certainly challenges ahead. While many industries stand to benefit from this population change, providers will need to ensure that they take advantage of every tool available.
What do you think are the biggest opportunities for success in the aged care industry today? Please contact us and let us know!