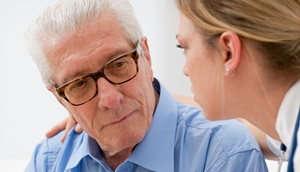 It's easy to overlook the significance of mental health in Australia, especially when there are other, more noticeable issues.
Mental health affects a substantial number of Australians, however, with a report from March 2010 from the national survey of psychosis finding that nearly 64,000 people have psychotic illness, and are in contact with the necessary care.
It's going to be important for aged care providers to ensure that care is in place onsite for older residents unable to leave facilities, something that will in turn require appropriate funding.
Dealing with mental health will need to become a top priority in the future, and NSW is leading the charge with pioneering programs.
Pioneering mental health efforts
The first state of NSW has taken action with regards to mental health, and launched two new initiatives.
In January of this year, Minister for Mental Health Jai Rowell announced a new $1.8 million program to expand a pioneering training and treatment program.
Project Air is designed to help people living with complex personality disorders, and has proven "immensely successful" in enhancing the available treatment options.
"The expansion of 'Project Air' will significantly improve the capacity of health services to diagnose, manage and provide effective treatment for people with personality disorders," Mr Rowell said.
This isn't the only NSW initiative, however, as new mental health service called 'LikeMind' was launched in Penrith.
It's a facility designed to provide easy access to services in a 'one-stop shop' for those with illnesses, their carers and families.
"A comprehensive range of mental health services will be available on site, as well as a number of other services focussing on the holistic needs of those accessing the centre," Mr Rowell said.
"We recognise that people living with mental illness often also have complex health and social needs, which is why the NSW government is so determined to ensure that these services can be easily accessed when needed."
The link between mental health and the elderly
Mental health is an issue for people in all walks of life, but it's especially concerning for the elderly. It's central to the wellbeing of older Australians, as it dictates how they're able to manage their lives and interact with others – already harder with age.
What's more, according to the government-run My Aged Care, older Australians are more at risk of developing depression, given the isolation and lack of strong social networks.
The recently announced NSW mental health services, especially the availability of dedicated facilities, will no-doubt prove a useful resource for the elderly in combating these illnesses and diseases.