Survey results on star ratings and quality standards
May 11, 2023 | Aged Care Reform

By Katie Airey, Quality, Risk and Compliance Lead
With all the changes the aged care sector has experienced over the past several months and the planned changes ahead, we have been conducting monthly webinars to share insights and hear from people working within the sector on how they are approaching these changes.
For our April webinar on Quality Transformations and Star Ratings we surveyed our attendees to help understand what industry representatives think and feel about:
Whether providers believe Star Ratings are a fair representation of the quality of their facilities
Whether they feel increased data reporting would help improve the industry and
Whether they believe that they have enough internal resources to manage the change to the revised Quality Standards.
Survey Results
Star Ratings outcomes are a fair representation of the quality of our facilities.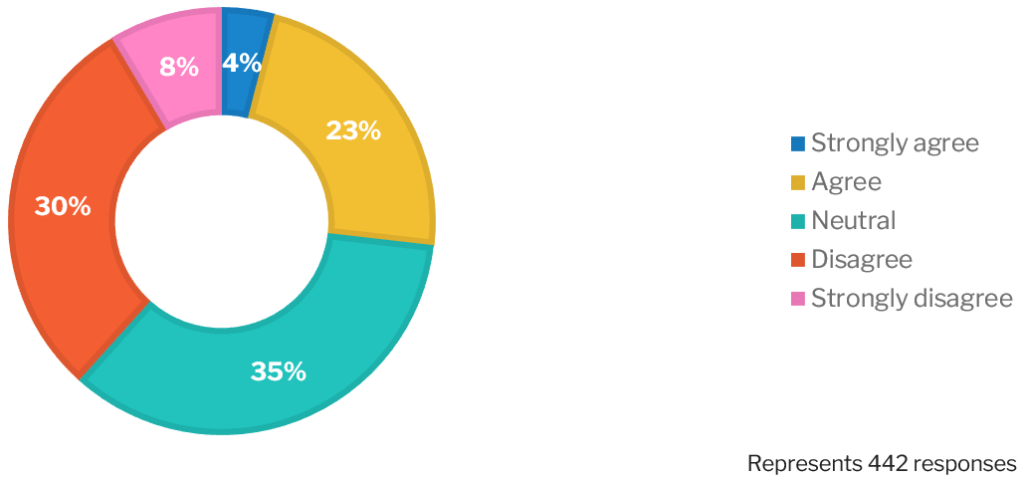 From these results, we can see that a significant portion (38%) of those that were surveyed felt that the Star Ratings do not provide a fair representation of the quality of care provided within their homes.
Data integrity has also been questioned by several providers, in recent reports. Where providers recognise their Quality Measures data is incorrect, they can utilise the self-service section of the My Aged Care portal to ensure any errors are resolved.
As with any new system, we need to allow some time for the data to accumulate to effectively analyse and determine the quality of care that a home provides and how this data is interpreted/used by the public.
More information on Star Ratings FAQ can be found here.
Increased data reported to the Department will help the industry to improve.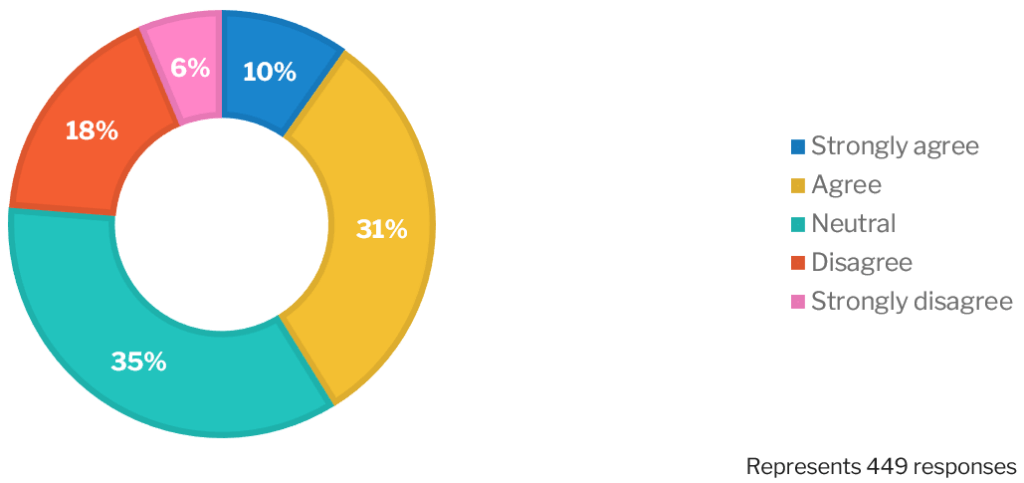 Interestingly, while most people surveyed agreed that increased data would support industry improvement, there remains a significant portion of people surveyed who disagree/strongly disagree with this (24%). Meanwhile, another 35% of people surveyed felt neutral about the concept.
Data allows us to determine measures and track performance. When suitable measures are tracked using data, providers are able to easily determine if improvement strategies and programs are effective or require adjusting to drive continuous improvement outcomes. Without these data measures, to track trends it would be challenging to demonstrate a measured improvement and the effectiveness of solutions implemented to work towards improving outcomes for consumers.
We have internal capacity to manage the change to the new standards.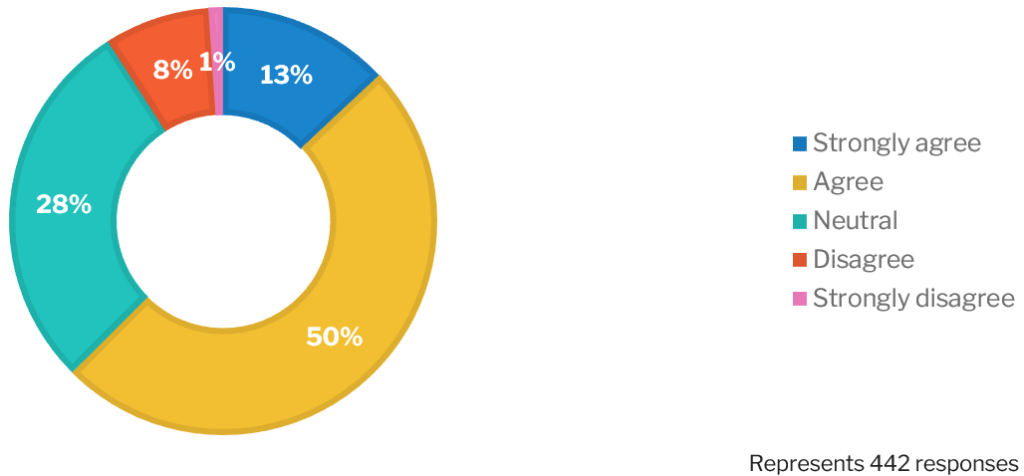 The revised Quality Standards, which are currently in the pilot phase and likely to be implemented from July 2024, provide a different framework for quality and compliance than the current Quality Standards in aged care and will require providers to undertake a review of their current systems and processes to ensure they are complaint with the new framework.
Of the people surveyed, 63% indicated that they feel they have the internal resources to support the transition, with only 9% indicating that they disagree/strongly disagree.
Interestingly, the workforce fact sheet provided by the Aged Care Workforce Industry Council in 2021 reported that our industry will require an additional 35,000 direct care workers each year to meet basic standards of care, bearing in mind that this is prior to the implementation of the recommendations from the Royal Commission.
By utilising data and understanding the key factors within organisations and the wider industry, providers can implement systems and processes to mitigate risk and pre-emptively respond to changes.
Contact our quality, risk and compliance team to learn more about how the revised Quality Standards will impact your organisation and facilities. We work with you to ensure the cost of proactive compliance maintenance is cost neutral.
To explore your own Star Rating results further, contact us a for a free analysis report on your ratings.