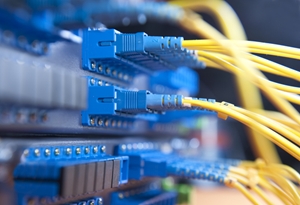 There are several heated topics in the Australian health and aged care sectors, but few will have the same impact at every level as digitisation.
Information management is critical to the effective operation of medical and care facilities, so patients can be given the appropriate levels of treatment. However, it's crucial that systems are in place to capture and store this information until it's needed.
According to a recent Intuit report, health care will continue to become more expensive (as well as complex), with an emphasis (in the near future) on new ways to monitor as well as report on business operations. This trend is called digitisation, and it needs to be a vital area of focus for Australia.
Managing information
There's no denying that digital systems are the best course of action for effective data management, as paper-based filing systems cannot be easily transferred, are prone to damage or loss and are often illegible.
By converting this information across to medical document management systems, this data will remain safe and accessible to medical professionals that require access. This means that patients can receive the care they require from a variety of skilled workers.
According to a report from MarketsandMarkets, medical document management systems have recently gained importance in the global health care sector. In fact, the market for systems was estimated to be worth around $220 million in 2014, and it's set to expand to $424.5 million by 2019.
Essentially, this means the market is estimated to expand at a combined annual growth rate of around 13-14 per cent throughout the next five years, driven primarily by:
A need to ensure regulatory compliance
To bring down health care costs
To improve patient care
It's also easy to see how this technology is applicable to the aged care sector – the growing number of facilities with swelling resident populations will need effective ways to manage the vast amounts of data (resident medical requirements, care preferences, etc) that is generated every day.
Digitisation to document management systems is a future-proof, scalable solution to these demands.
Digitisation in Australian healthcare
Australia is currently a centre of development for health care digitisation, with several organisations currently rolling out new systems. A recent article by CIO explored the state of these rollouts.
Below, we'll take a look at two.
UnitingCare Health
In Queensland, UnitingCare Health recently undertook a significant endeavour – creating an integrated digital hospital. St Stephen's hospital opened at the end of 2014, receiving $14 million in funding from the federal government.
The aim of the hospital was to reach what's called Healthcare Information Management System Society (HIMSS) level 6, a global benchmark for IT maturity when it comes to improving patient care.
NSW Health Pathology
This organisation is rolling out point-of-care devices to rural and remote emergency departments where there are no laboratories available for analysis. These new devices can cut down the time required to deliver results to patients, and carry out complex analysis.
However, these are systems that offer more than just analysis – they connect back to NSW Health Pathology's overarching management system – which means a database of patient information that's easily secured and updated. Over time, these databases will continue to grow, which in turn will make it easier to deliver appropriate care to patients.
Digitisation is just one process that the health care industry should consider in the near future – there are other tools that can offer numerous benefits. In aged care, for example, the ACFI calculator tool can help when it comes to optimising funding – something that's extremely important to streamline operational costs.
What do you think are the biggest opportunities for success in the aged care industry today? Please contact us and let us know!